The annual Engagement Awards were presented on February 10, during the virtual PACE Conference. Congratulations to the outstanding winners! View the Awards Ceremony video.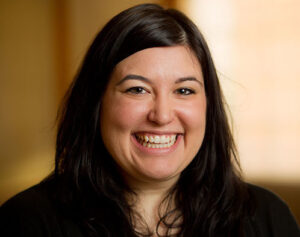 Community Engagement Professional of the Year
Marianne Magjuka, Ed.D.
Wake Forest University
Assistant Dean of Students
Executive Director, Office of Civic & Community Engagement
Dr. Magjuka has established many of Wake's foundational programs related to social justice, civic learning, and democratic engagement including the Branches Social Justice Retreat, Social Justice Incubator, and Intergroup Dialogue Program. In 2015, she founded the Winston-Salem Community Action Coalition, an AmeriCorps*VISTA project that has grown to include 19 VISTAs working across the community focused on economic mobility, food access and nutrition, education, and public health.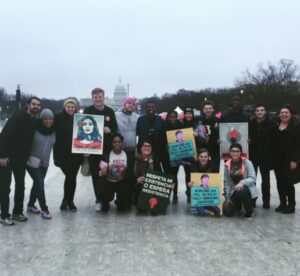 A champion of civic learning and democratic engagement, in 2018, she established Deacs Decide, a highly collaborative, campus-wide election engagement project. In 2019 Wake Forest received the Silver Seal for Excellence in Student Voter Engagement from the ALL IN Democracy Challenge. As a result of their tireless advocacy over the years, in 2020 there was an early voting polling place within walking distance of campus and Dr. Magjuka designed the March to the Polls initiative to engage students and facilitate voter engagement.
In the midst of Covid-19, Magjuka tapped into her entrepreneurial capabilities to lead the OCCE to pivot quickly and develop innovative, virtual community engagement programs to meet local community needs.
Community Partner Award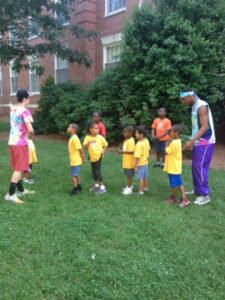 The Salvation Army Boys & Girls Club of Alamance County (BGCA)
Campus Partner: Elon University
Nearly three decades ago a small group of Elon students began volunteering at the BGCA and since then the partnership has expanded to include a multitude of direct and indirect opportunities including volunteerism, academic service-learning courses, internship and practicum placements, research, fundraising, and advocacy.
Throughout the past 10 years, Elon's Kernodle Center for Civic Life has awarded over $15,000 to support academic partnerships with the BGCA and student organizations have raised over $12,000. In the last two years, students have served over 1700 hours and in the past 5 years the B&G Club has participated in 71 academic-service-learning partnerships which have engaged over 1500 students. Through the America Reads program many students who are eligible to receive federal work study are able to receive support while serving as tutors at the BGCA.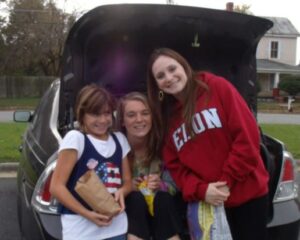 Through the Leaders in Collaborative Service (LINCS) program, since 2004 a student liaison has served as a volunteer manager in the organization and supports the BGCA's changing needs through student recruitment and building organizational capacity. The BGCA has also been a consistent community partner over the years for student athletes to engage in service.
The experience of serving at the BGCA has been so transformative that dozens of students have continued volunteering at the club even after their service-learning course or episodic volunteering activity ended. The strong reciprocal nature of the partnership is evidenced by the fact that the Executive Director, Sherri Henderson co-facilitates trainings at Elon, has served on the Advisory Committee of the Kernodle Center for Civic Life, speaks in classes, and currently advises the Partnership Agreement committee as part of the Academic Service- Learning Advisory Committee. The BGCA has two Elon staff and one faculty member serving on their Advisory Council and one Elon staffer serves on Area Council, a leadership forum for The Salvation Army Boys and Girls Club of North and South Carolina.
Engaged Faculty Award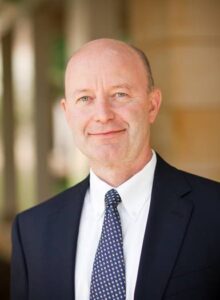 Steven M. Virgil, J.D.
Wake Forest School of Law
Professor
Since joining the Wake Forest faculty in 2008 Professor Virgil has integrated public engagement across his courses and has successfully led both school and university wide public engagement and community-based research initiatives. His primary teaching duties are within the School of Law's clinical program, where he has created three in-house clinics and two field placements. In 2009 he founded the Community Law and Business Clinic (renamed the Community Law Clinic) that places more than 30 students into practice each academic year to provide legal services to more than 160 nonprofits, small businesses, and community-based organizations in the Winston-Salem community. Since inception, the Community Law Clinic has provided pro bono legal services to more than 2,000 clients and delivered more than 30,000 hours of legal services. In 2013 he created the Veterans Legal Clinic and taught the course until 2018. The clinic serves Veterans who face legal issues stemming from their service to our country. Between six and eight law students each semester work with individuals to access VA benefits, upgrade discharge status, and improve their quality of life. From 2010-2019 the Microtrade Development Clinic, which Virgil created, provided legal and business strategy services to farmers and artisans in Nicaragua wanting to export their products to the United States. School of Law students traveled each January to work with entrepreneurs to create the legal frameworks necessary for trading in U.S. markets. Virgil also created the Carolina & Global Externships program which provides field placements to law students with an opportunity to work full time with a nonprofit law firm or governmental agency during the summer or spring semester.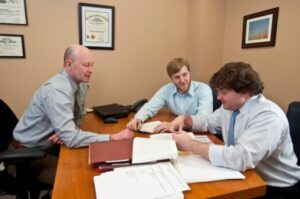 From 2009-2014 he served as the Founding Director of the Institute for Public Engagement (now the Office of Civic & Community Engagement). His vision was to create a centralized hub to support and coordinate public engagement across all university departments and in all of its forms. He also wanted to create ease of access and transparency for WFU's extensive community partnerships. In 2010, under Virgil's leadership, Wake Forest received the Carnegie Community Engagement Classification, an elective designation that indicates institutional commitment to community engagement.
While at the Institute, Virgil launched the ACE Fellows Program, which trains faculty members in public engaged teaching, as well as the Center for Community Solutions, which provides resources for community-defined research led by faculty members and students. He also partnered with the staff of HandsOn Northwest North Carolina to develop the Nonprofit Essentials series which has utilized Wake Forest faculty, staff, and/or alumnae to train hundreds of nonprofit staff and volunteer leaders on the core practices of nonprofit management and governance.
Between 2014 and 2020 Virgil served as Executive Director of Experiential Education in the School of Law where he coordinated engaged teaching efforts across the school.