Redesigning Democracy Competition

This new competition, launched in spring 2023, convenes students, ideally from across the political spectrum, to wrestle with some of the most pressing issues related to our democracy. After student teams engage in dialogue and discussion, they develop ideas for presentation on how to address the issue. Expert judges rank the ideas and the winning teams receive prizes. Funding is provided by the Z. Smith Reynolds Foundation.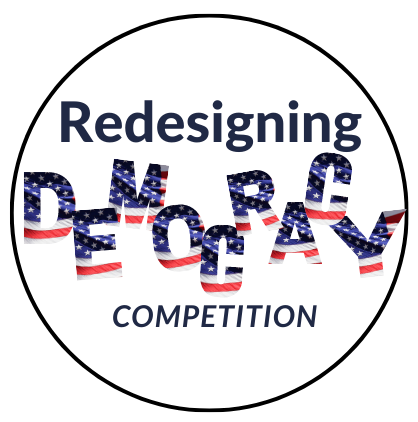 Redesigning Democracy Competition (RDC) Pilot  – March 2023
Four student teams, representing William Peace University, NC Central University, and UNC-Chapel Hill (two teams), participating in the inaugural RDC hosted at William Peace University. NCCE partnered with the Braver Angels Alliance of Central North Carolina (BAACNC) who facilitated the Braver Angels Common Ground Workshop on Trustworthy Elections.  Student teams participated in the workshop and then developed and presented their idea for how to ensure more trustworthy elections. A panel of judges from the BAACNC selected William Peace University and one of the UNC-Chapel Hill teams to receive the top prizes ($500 cash prize to the campus to support future civic engagement initiatives plus $100 Amazon gift card to each team member). The remaining two teams each received a $150 cash prize. 
Thanks to William Peace University for hosting. Read full highlights and view the photo gallery here.