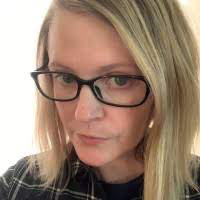 As an early career faculty member at East Carolina University, Jennie Ann Cole strives to balance her teaching and research on community engagement in health and human performance. One of the challenges she faces is finding time to dedicate to writing. On October 22, 2021she gathered with dozens of other engaged scholars across the state to do just that by participating in the fourth annual North Carolina Engaged Scholar Writing Retreat.
Cole comments on her experience, "I discovered I wasn't alone during 'writing block' phases of academic life and found encouragement that I didn't know existed from fellow academics in different fields." During the half-day retreat, Cole organized a manuscript into three different articles, identified a journal to submit one of the articles, and made progress on drafting it.
Now in its fourth year, the Engaged Scholar Writing Retreat is a collaboration between North Carolina Campus Engagement and Duke University's Faculty Write Program. Leslie Garvin, Executive Director for North Carolina Campus Compact, explains the value of the retreat for scholars in the state: "In my 16 years with NCCC it has become abundantly clear that our state has some of the strongest engaged scholars and practitioners in the nation. This retreat is such an important component of our work now as it allows these scholars the opportunity to spend a day honing their skills and focusing on their writing in order to share their impactful engagement more broadly."
To help writers make progress toward their scholarly writing goals, the retreat was organized to allow time for participants to work independently, to discuss insights on writing and their own process in a large group, and to meet one-on-one with published engaged scholars, including Bob Bringle (former Executive Director of the IUPUI Center for Service and Learning and national consultant), Rebecca Dumlao (Professor of Communication at East Carolina University and 2018-19 engaged faculty scholar), Peter Felten (Executive Director of the Center for Engaged Learning, Assistant Provost for Teaching and Learning, and Professor of History at Elon University), and Emily Janke (Director of the Institute for Community and Economic Engagement and Associate Professor in the Peace and Conflict Studies department at UNC Greensboro). In individual coaching sessions, retreat participants received feedback on their drafts from an engaged listener, discussed potential publication outlets, and specific writing strategies such as co-authoring with community partners.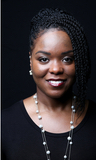 LaSonya Townsend, an Assistant Professor of Social Work at Johnson C. Smith University, attended the retreat for the first time, and came with a colleague who also was a new participant. She found the individual consultations with published scholars particularly valuable: "I shared my ideas and received constructive feedback about my article, which was extremely helpful."
Townsend and other scholars zoomed in from across North Carolina, representing eight different institutions: Elon, Duke, UNC Chapel Hill, ECU, Queens, North Carolina Central University, Johnson C. Smith University, and UNC Greensboro to make progress on their projects including an IRB proposal, book chapters, journal articles, a community partnership plan, research poster, short story, and secondary data analysis.
Jennifer Ahern-Dodson, director of the Duke Faculty Write Program and retreat facilitator, started the retreat when she served as an NCCC Engaged Scholar (2018-19) with the goal of bringing scholars together across the state. She explains, "Many community engaged scholars are looking for opportunities to collaborate and to learn from others in our state. They are looking for camaraderie and connection. Engaged scholars may join the retreat to block some writing time, but what they find is by writing in a supportive community, planning writing sessions, and learning strategies for writing and for communicating their engaged scholarship to colleagues they can continue to advance their scholarship after the retreat ends."
Leslie Garvin and Jennifer Ahern-Dodson plan to offer two retreats next year to accommodate more scholars. Until then, Jennie Ann Cole plans to continue practicing strategies she learned at the retreat, including timed writing sessions and meeting regularly with other writers.