NC Campus Voting Coalition
Mission:  The NC Campus Voting Coalition is an alliance of organizations committed to providing education, resources, and support to North Carolina campuses and students to increase voter participation and civic engagement.
The NC Campus Voting Coalition (NC-CVC), was formed in 2012 to coordinate the efforts of democracy orgs committed to student election engagement in North Carolina. This group is the longest-standing state network devoted to student voting in the nation. The group meets virtually each month to share resources and individual projects. The Coalition also organizes the annual  NC College Voter Summit in the fall. In April 2021, the Coalition hosted a "Democracy Never Sleeps" Spring Week of Action. In April 2022, it expanded to a Spring Month of Action. 
(Pictured: Members of NC-CVC during the Summer 2022 retreat at the NCCE office)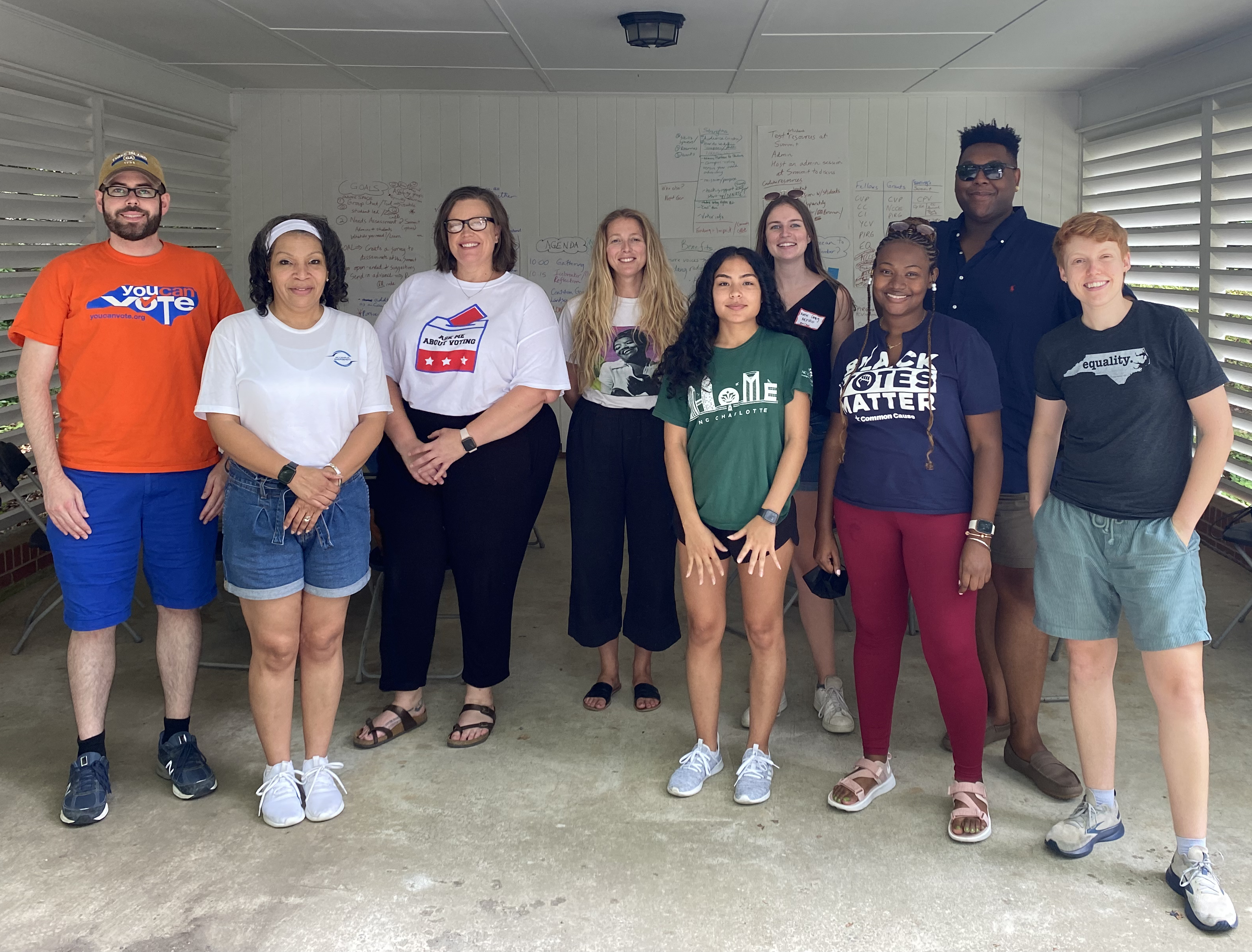 The 2023 NC Campus Voting Coalition members are listed below.
Click on the links for more information.