NC Student Dialogue Ambassadors
Launched in 2022, the NC Student Dialogue Ambassadors (SDA) Program seeks to: 
Mobilize a trained cohort of student leaders passionate about bridging divides through dialogue and civil discourse

Help students build the skills and habits of democracy by engaging in deliberation and dialogue on the critical issues facing our state

Empower students to engage in open exchange of ideas, especially with people who think differently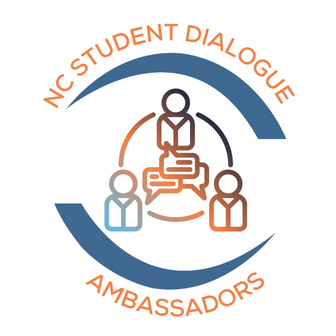 Participating campuses select two students to serve as Student Dialogue Ambassadors, plus a faculty or staff mentor to provide support.  NCCE trains the Ambassadors in the fall semester in multiple dialogue methods. In the spring semester, each campus hosts four dialogues, plus a training for other students, all facilitated by the Ambassadors. Each campus receives an activity fund to support dialogue hosting and each Ambassador receives a stiped upon program completion. Funding is provided by the Z. Smith Reynolds Foundation.
2023-2024 NC Student Dialogue Ambassador Campuses
Lenoir-Rhyne University
Central Piedmont Community College
UNC Chapel Hill
For the pilot program year, four NCCE member campuses were selected. The Ambassadors hosted dialogues on topics such as trust, abortion, preventing mass shootings, mental health, the climate crisis, "Does your vote really matter?",
women in society, food insecurity, and student support services. 
2022-23 Pilot Campuses:
Alamance Community College
Elon University
NC Central University
UNC Pembroke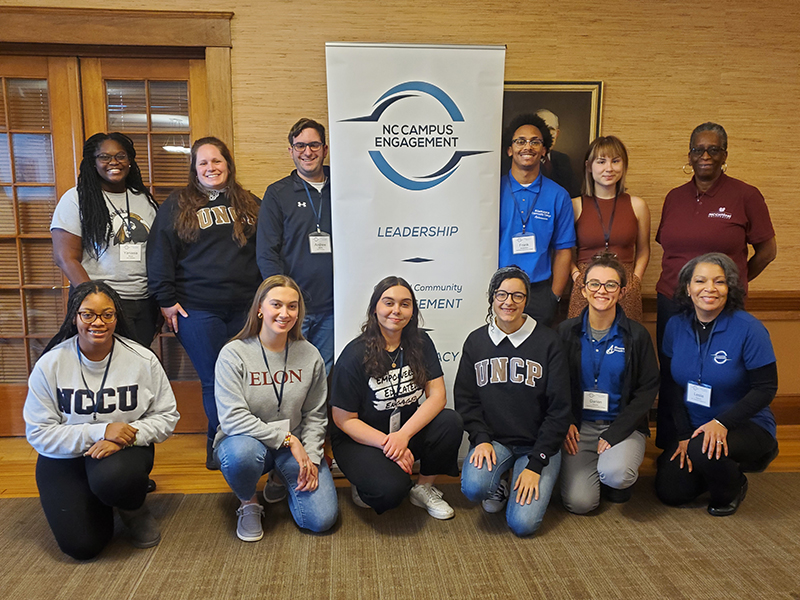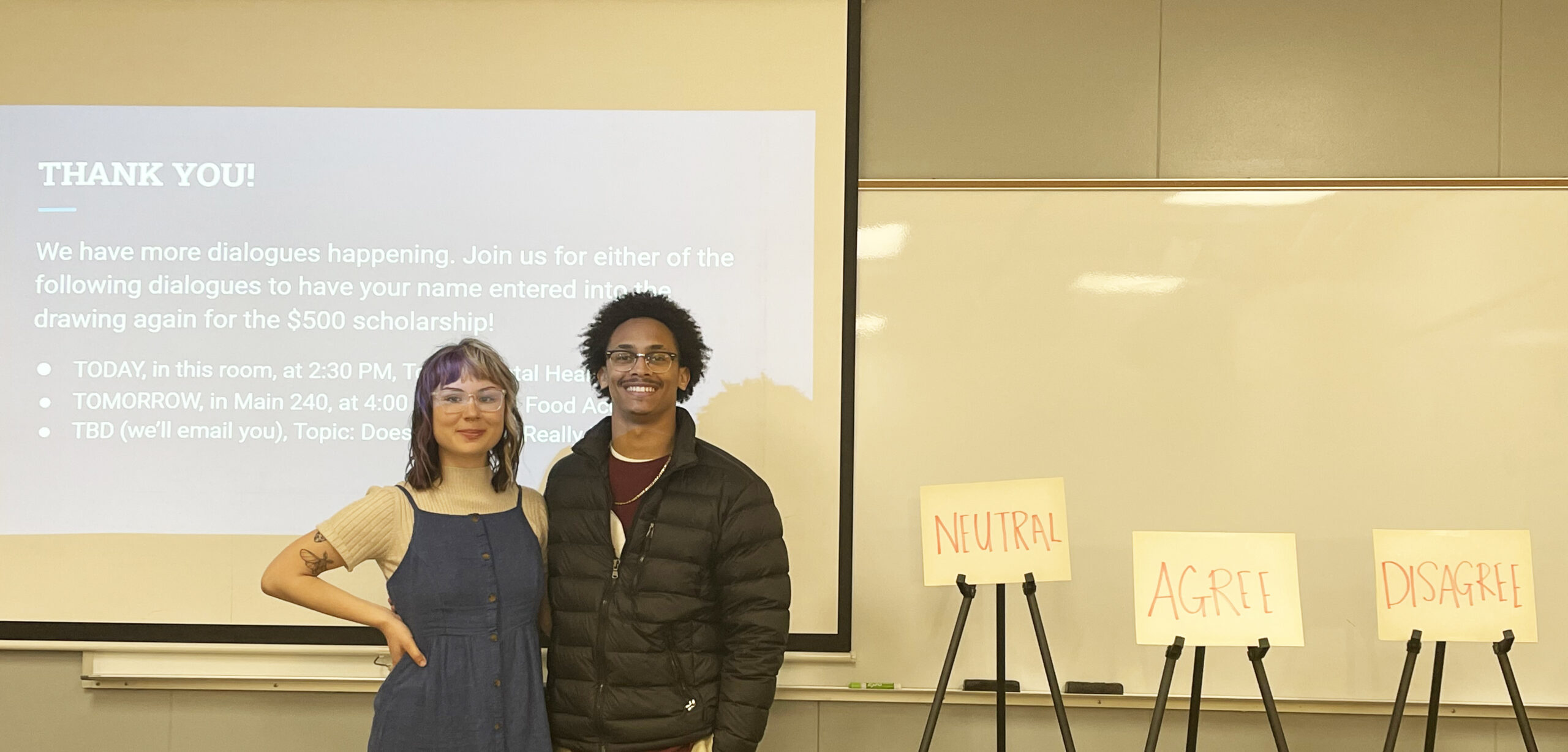 Pictured above: Alamance Community College 2022-23 Dialogue Ambassadors, Avery & Frank. 
Pictured to the left: A flyer for the UNC Pembroke dialogue training