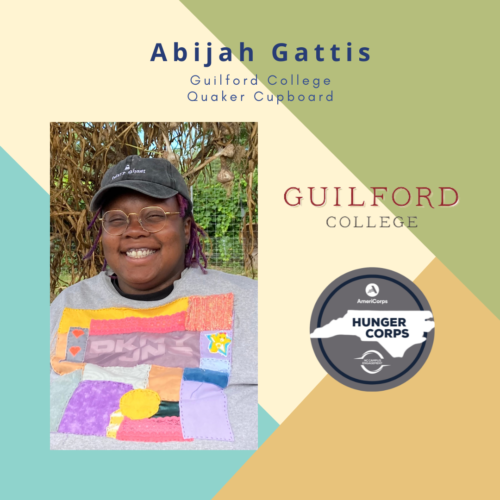 Hello everyone, and welcome back to our VISTA Spotlight Series! Each month we spotlight one of our AmeriCorps VISTA Members and the amazing work they do. Our members and their host sites are the heart and soul of our program, and we want to show our appreciation for their efforts.
This month's spotlight is on Abijah Gattis, who is our NC Hunger Corps VISTA serving at Guilford College. Before serving as a VISTA Member, Abijah was a student at Guilford where he graduated with two Bachelor of Arts degrees: one in History and one in English and Media Studies. After graduation, he served with Resilience Corps NC (an AmeriCorps program) as a Food and Environmental Justice Associate at Duke University. Abijah has a passion for community service and said that the uniqueness of our program caught their eye.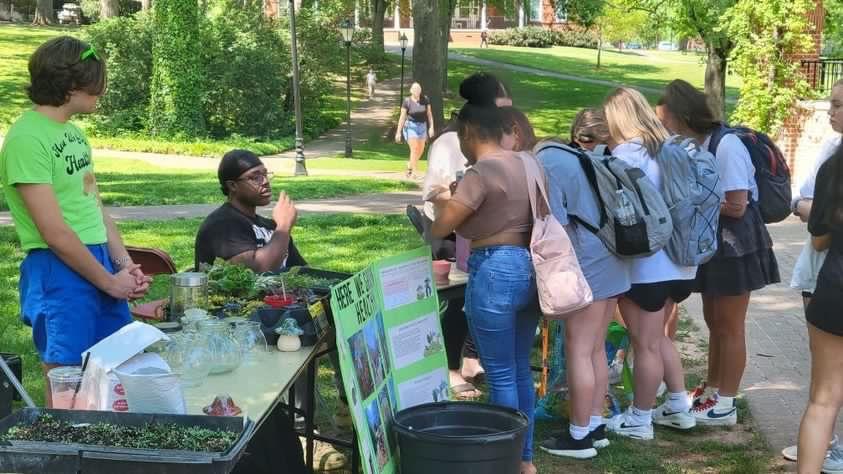 Guilford College is a private, liberal arts college located in Greensboro, NC. Abijah works with the Center for Principled Problem Solving and Excellence in Teaching, along with their supervisor Amanda Sazbo-Huff, Head of Ethical Leadership Programming. Additionally, they often collaborate with different parts of the campus including their farm, the Food Justice Club, and the Sustainable Food Systems major program.
As Guilford College's Hunger Corps VISTA, Abijah wears many hats. Some of his work includes securing donations for the campus pantry, the Quaker Cupboard, and coordinating community events. He also restarted the campus Food Justice Club and works with its members to facilitate weekly service opportunities at local community gardens. One of Abijah's biggest accomplishments was hosting Guilford's Earth Day celebration. He said he was excited to bring together the community for a day of environmental awareness and food-related education.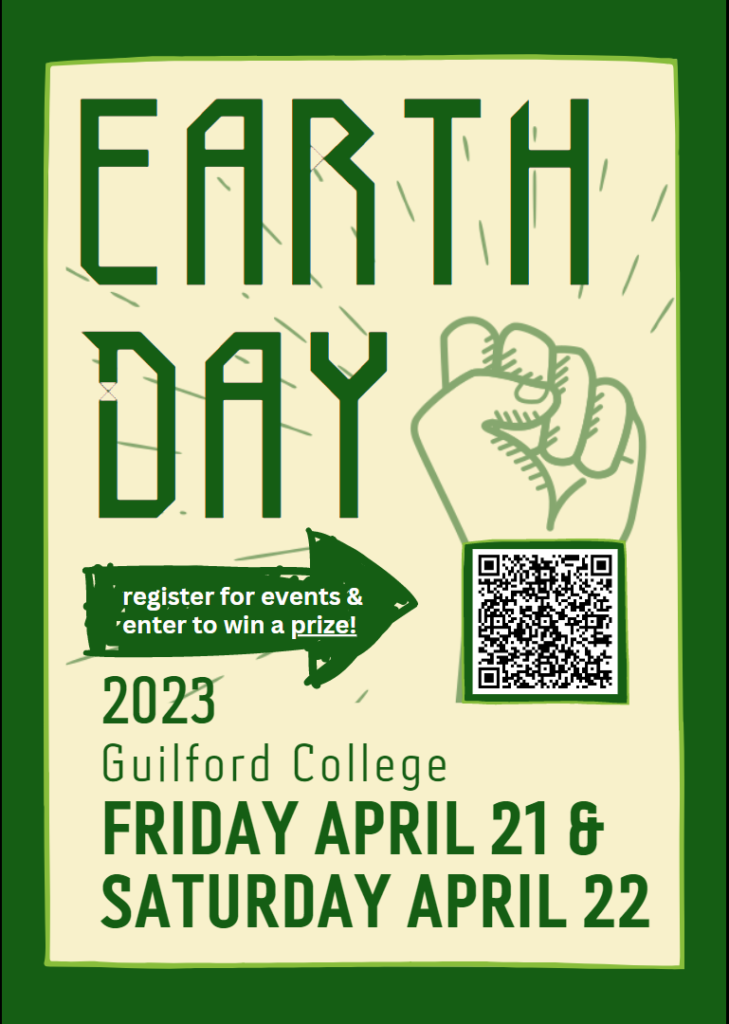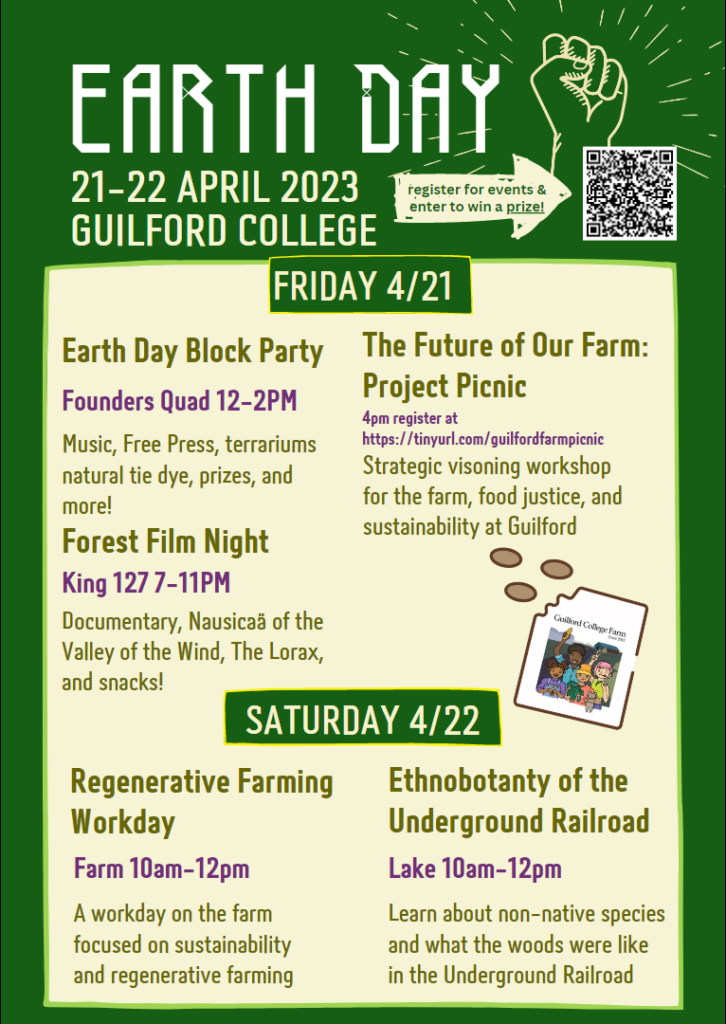 We asked Abijah what he considered to be the highlight of his service, and he gave a thoughtful answer. He said that he had faced a few challenges during his time at Guilford, but that he found ways to overcome them. He said he was grateful for the new experiences he had and the resilience he built. Most of all, Abijah said they enjoyed building a community with the people they worked with.
So, what are Abijah's plans for after service? They plan to continue working with food insecurity and food justice issues. They said they have especially enjoyed collaborating with Guilford College's farm and would be interested in working with other aspects of farming and education. We are so proud that Abijah is following their passion and wants to continue serving others.
To learn more about Abijah's work as an NC Hunger Corps VISTA and Guilford College, check out the following links:
The Center for Principled Problem Solving and Excellence in Teaching Website
Guilford College – Sustainability on Campus
Guilford College – Quaker Cupboard
Quaker Cupboard Instagram: @quaker_cupboard
This blog has been written by Sebastian Pruett with the support of information from Abijah Gattis.