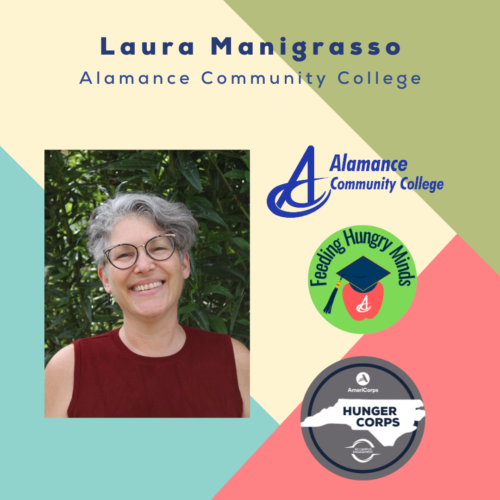 Hello everyone, and welcome back to our VISTA Spotlight Series! Each month we spotlight one of our AmeriCorps VISTA Members and the amazing work they do. Our members and their host sites are the heart and soul of our program, and we want to show our appreciation for their efforts.
This month's spotlight is on Laura Manigrasso, who is our NC Hunger Corps VISTA serving at Alamance Community College (ACC). You all might remember her from a blog we wrote about her last year. Laura is ACC's first VISTA and a graduate of their culinary program. She is currently in the last months of her second year of service with the college!
So, what drew Laura to VISTA service? During her time with ACC's culinary program, she talked to several instructors and staff about her goal of owning and running a nonprofit, pay-what-you-can restaurant which would also offer nutrition and cooking education for folks experiencing food insecurity. When the college decided to have a Hunger Corps VISTA, they asked Laura if she would be interested in applying.
For those who may not know, Alamance Community College (ACC) consists of two campuses that offer two-year degrees and professional certifications in a variety of academic programs and applied technical trades. Laura often collaborates with their College and Career Readiness program, and their Continuing Education and Workforce Development program at their Dillingham Center campus in Burlington, NC.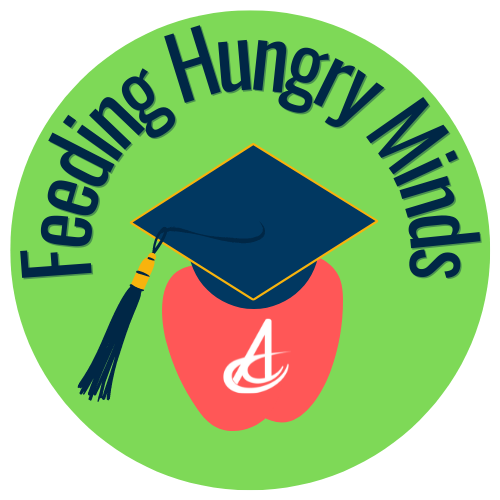 Over the past two years, Laura has been developing a food support initiative called Feeding Hungry Minds (FHM), which focuses on providing fresh and nutritious food to the ACC community. With support from her site supervisor Justin Snyder, Vice President of Workplace Development at ACC, Laura has grown FHM from the ground up. Its programs include the Hawvest Garden, a pick-your-own community garden; EZ Meals, which provides freshly prepared individually packaged meals that can be accessed in freezers at several locations across ACC's main campus; and Produce Bags, an online service that delivers weekly bags of fresh vegetables to both ACC campuses. Additionally, FHM hosts monthly cooking demonstrations to increase food and nutrition education. This past year, these programs have provided meals and produce to over two thousand individuals. Thanks to Laura's efforts and mentorship, Feeding Hungry Minds has even managed to influence ACC students who now lead an FHM club!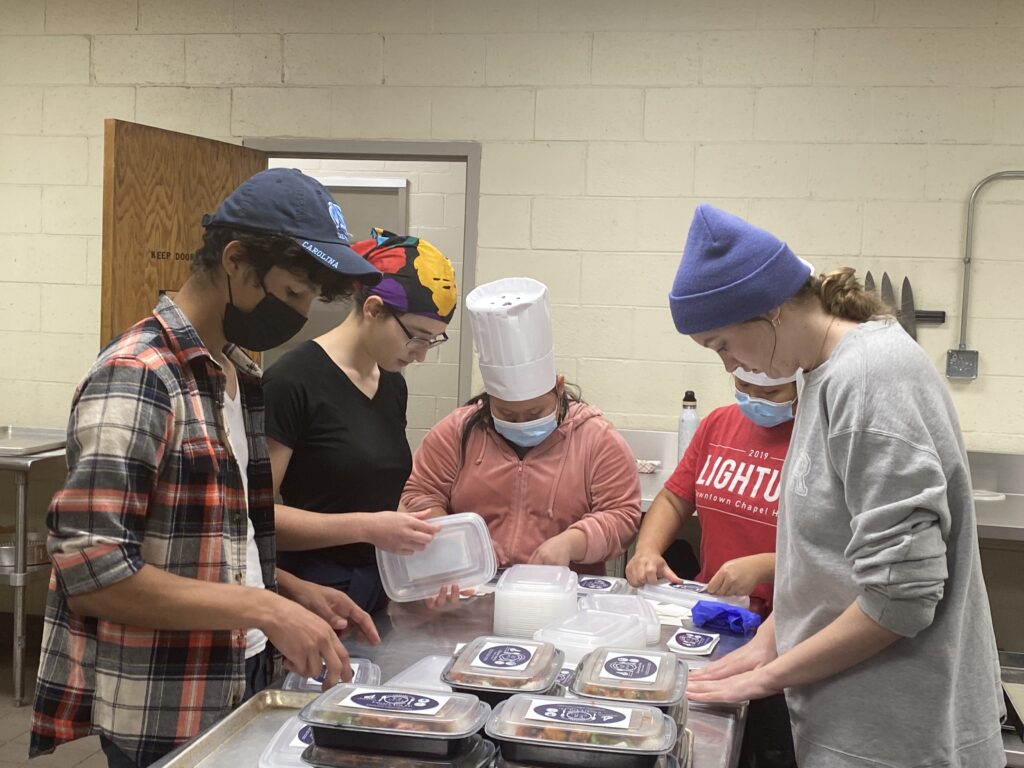 When asked what the highlight of her service has been, Laura said she was especially proud of the relationships and partnerships that made Feeding Hungry Minds possible. She is grateful for the support she received from outside partnerships, such as NC Cooperative Extension of Alamance County and Elon University's Loy Farm. She also expressed gratitude for ACC's Culinary Club, Career College Horticulture Club, ABLE program, Agricultural Sciences program, and all of the student volunteers who devoted time and effort to forming the FHM Club. Laura recognizes the importance of these contributions not only to program development, but also to her personal and professional growth. Throughout this work, she said she found a new skill in facilitating social networks and connecting organizations and individuals.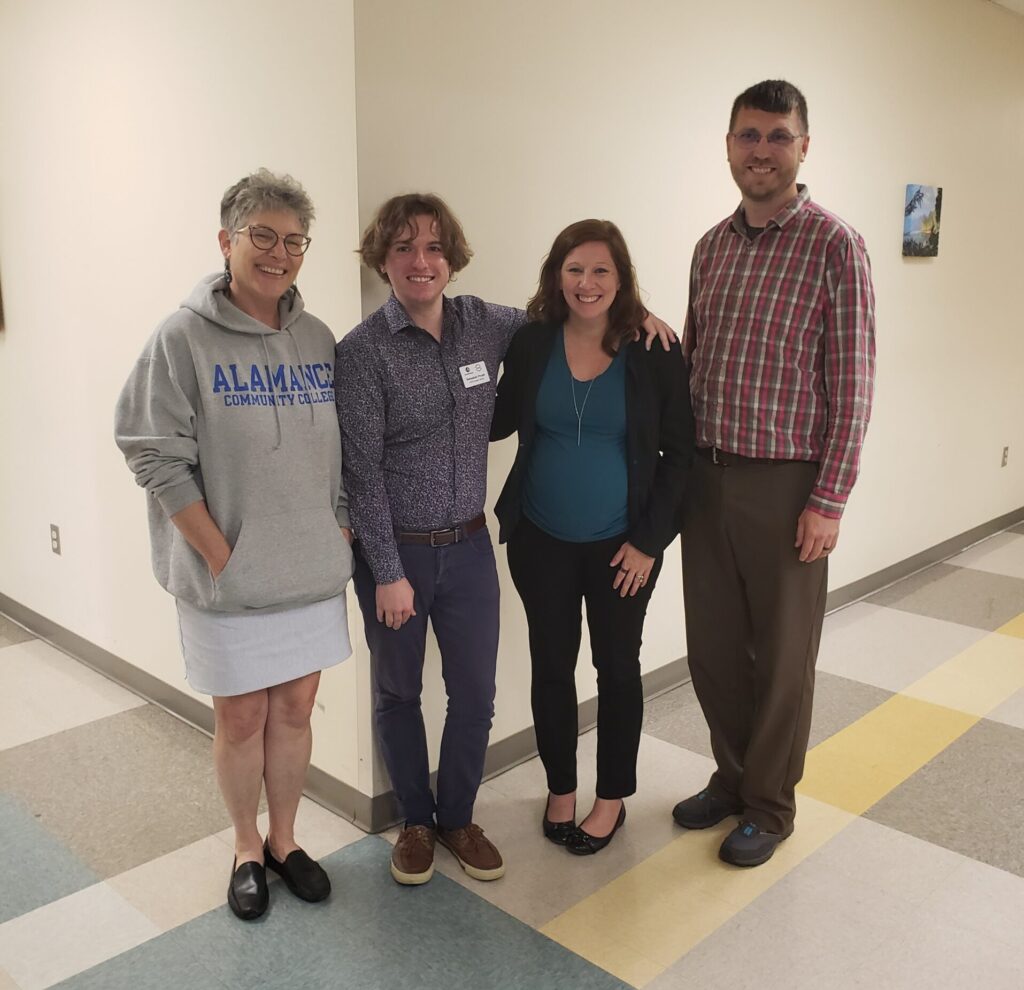 What are Laura's plans for the future? Her long-term plans include attending graduate school with a focus on social work and crafting a career in higher education as a Community Engagement Coordinator for students with Intellectual and Developmental Disabilities. She said working with ACC's ABLE program, which works with that population, has been an amazing experience. In the short-term, Laura is looking forward to taking a vacation and exploring the island of Grenada. We are sad to see Laura go, but we are so proud of the incredible work she has done in the two years she has been with our program!
To learn more about Laura's work as an NC Hunger Corps VISTA and the Feeding Hungry Minds program at Alamance Community College, check out the following links:
Alamance Community College Website – Feeding Hungry Minds
Facebook: Alamance Community College
Instagram: @alamancecommunitycollege
Twitter: @AlamanceCC
This blog has been written by Sebastian Pruett with the support of information from Laura Manigrasso.