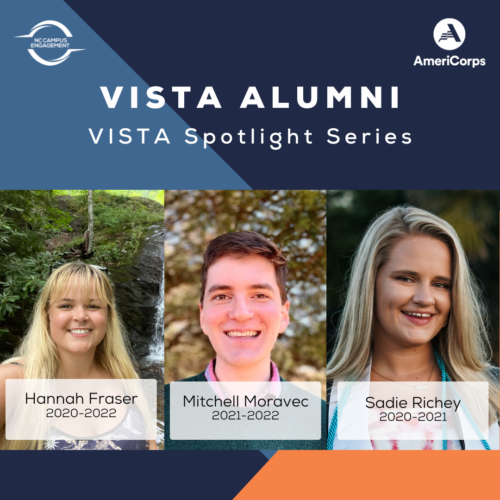 Hello everyone and welcome to a special edition of the VISTA Spotlight Series! What makes this one so special? It's because we're going to take a look at some of our VISTA alumni! Many of you know what our VISTA members do during service, but what about after they've finished and moved on to new things? Today, we're going to show you what some of our past VISTAs have been up to since you last saw them.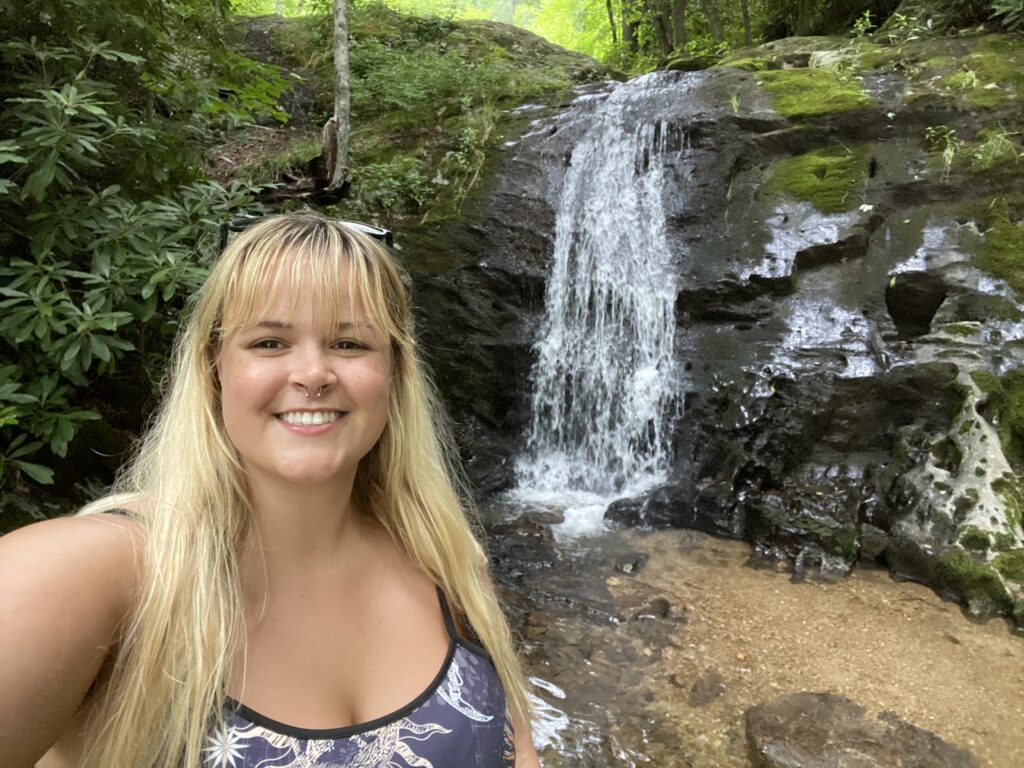 Our first VISTA alum that we're going to talk about is Hannah Fraser. You all might remember Hannah as our previous VISTA Leader (and former writer of the Spotlight Series). She served two years with our program, first as an NCCE Hunger Corps VISTA member at Wingate University and then as our 2021-2022 VISTA Leader. Since finishing service, Hannah has been working hard toward a master's degree in public health and social work at Washington University in St. Louis, MO. In addition to being a graduate student, she also works as a Support Manager for the Continuum of Care for Homelessness Services in St. Louis and as a Life Coach with HomeGrown STL.
We asked Hannah how her VISTA service has benefited her in her new roles. She said what she appreciated most was the professional development, "specifically, the training around professional etiquette, boundaries, supervisory relationships, organization, task management, and discipline." These skills have assisted her in finding internships and practicum opportunities, and have helped her navigate communication with supervisors, advisors, and professors as a graduate student. Hannah is moving forward in her education and her career, and we couldn't be prouder of her!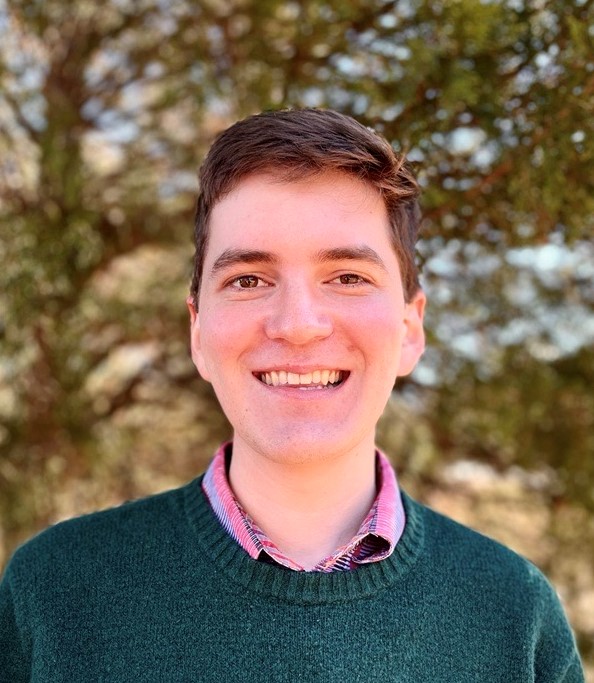 Our next VISTA alum is Mitchell Moravec, who was a 2021-2022 NCCE Hunger Corps VISTA at NC Central University (NCCU). Mitchell served with NCCU's campus pantry as their first VISTA, where he worked to build up their operations and bolster their presence as a campus resource. Since completing his service, he has been working with Triangle Community Foundation (located in Research Triangle Park, NC) as their Donor Engagement Officer. Mitchell's role is to work with donors and established funds in the Triangle region to create nonprofit grants and support local philanthropic impact.
When asked what he gained from his VISTA service, Mitchell said what he appreciated most was the experience itself. He said he was put in a tough but rewarding position to revitalize and strengthen a critical need in the university environment, and that it connected him with incredible people. Mitchell also expressed that the skills he gained in capacity building, public communication, and working in the nonprofit sector were critical professional development opportunities. We're happy to know that Mitchell's VISTA experience was a fruitful one, and that he's been able to take what he learned into his future career.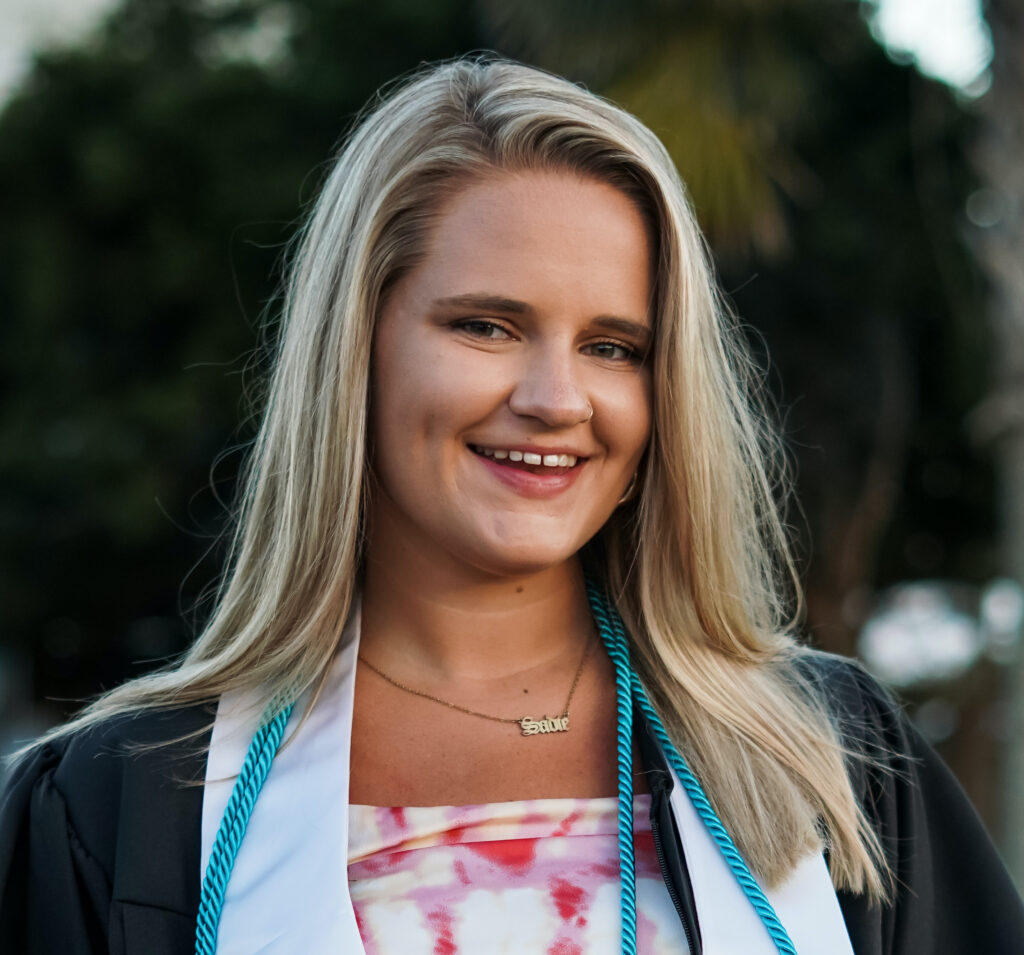 Our last, but certainly not least, VISTA alum is Sadie Richey. Sadie was a 2020-2021 NCCE Afterschool Corps VISTA at Triangle Bikeworks in Carrboro, NC. Her role was to recruit volunteers for their afterschool programs, create processes for screening volunteers, and coordinate their social media content. After finishing her service Sadie enrolled as a graduate student at Elon University and graduated this past May with a Master of Arts degree in Higher Education! During her time at Elon University, she worked as a graduate apprentice for their Kernodle Center for Civic Life and interned at NC State University in their Academic Support Program for Student-Athletes. She is currently searching for a job in athletic academic support.
We asked Sadie what she valued most about her VISTA service. She said her experience provided her "with a unique lens through which I was able to approach community engagement at the higher education level." She also said she learned the importance of working with the community rather than for the community. Beyond that, she found a new understanding and appreciation for youth-centered organizations that work with historically marginalized groups to provide spaces to feel empowered and valued. With experiences like these behind her, we know Sadie's career path will take her to exciting new adventures.
We talked a lot about these three amazing VISTA alums, and they're only a few of the incredible people our program has had over the years. We hope you enjoyed reading about their accomplishments and we can't wait to tell you more about the wonderful things our VISTAs do throughout their service. Be on the lookout for the next installment in our VISTA Spotlight Series!
This blog has been written by Sebastian Pruett with the support of information from Hannah Fraser, Mitchell Moravec, and Sadie Richey.