Meet Our Current VISTA Members
NC Campus Engagement VISTAs serve in the NC Afterschool Corps and the NC Hunger Corps at host sites across the state. They have the unique opportunity of serving at the intersection of higher education and community engagement and building the capacity of campus and community organization partnerships, while also expanding volunteer opportunities for students and community members.
The NC Hunger Corps are AmeriCorps members who support programs and organizations that address food security and healthy eating among low-income children, families, and individuals. Hunger Corps VISTA members are placed at higher education institutions or community-based organizations and may support on-campus and off-campus food security programs.  
The NC Afterschool Corps are AmeriCorps members placed at higher education institutions and community-based organizations to build the capacity of afterschool programs that serve underserved children, youth, and families. Corps members primarily work to increase volunteer involvement with and funding for the afterschool program. They also strive to raise community awareness of the value of afterschool programs.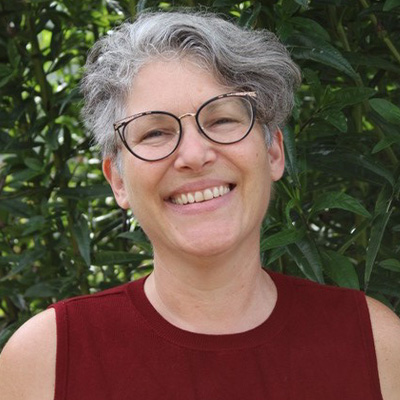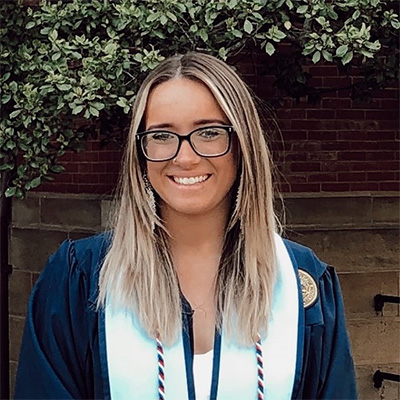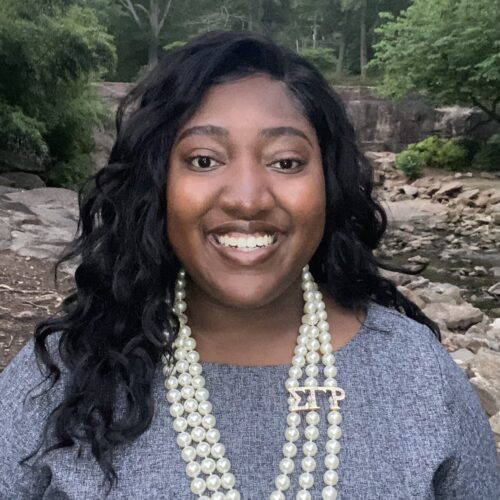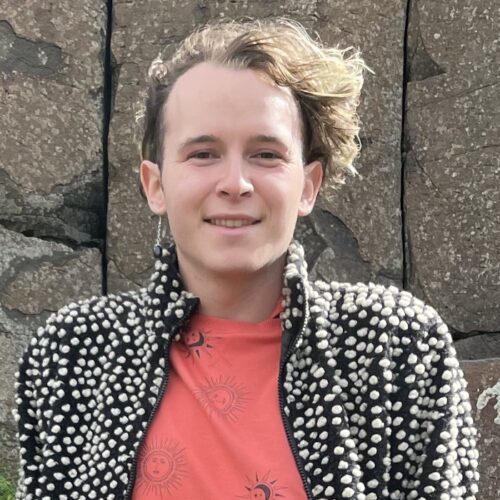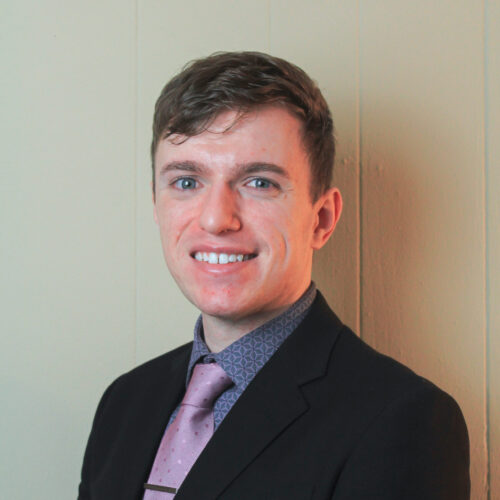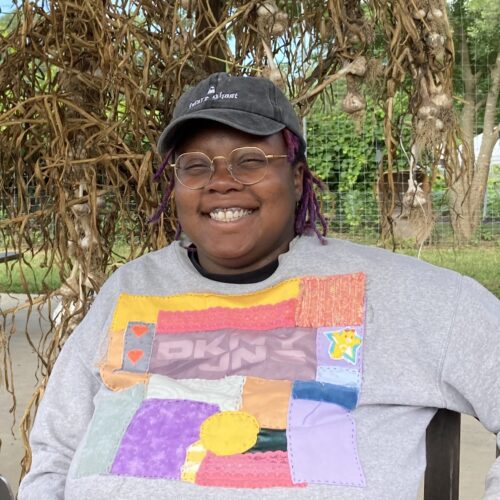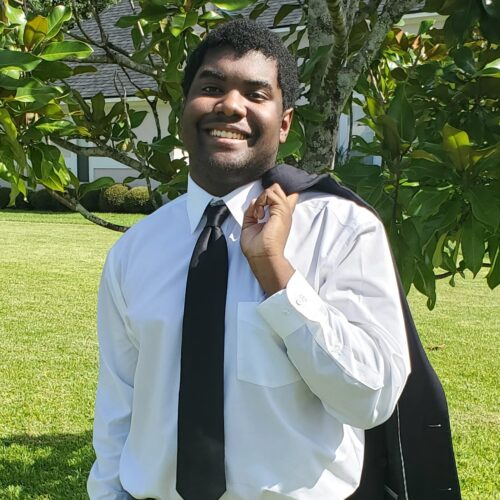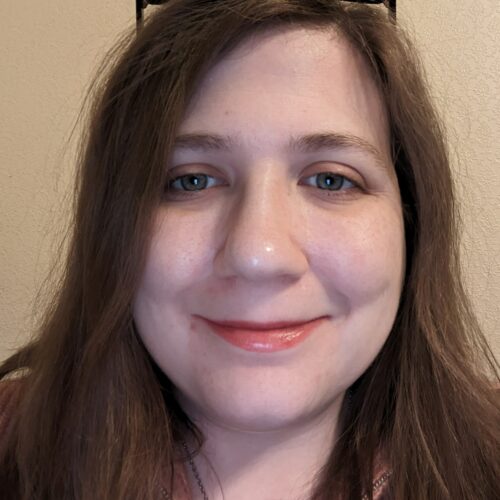 NC Hunger Corps
Laura Manigrasso (She/Her)
Service Year Host Site: Alamance Community College
From: Hillsborough, NC
Alma mater: Syracuse University
Before service: Volunteering at a variety of food pantries, and working part time for a caterer specializing in vegan cooking
Hobby: Gardening/creating native pollinator gardens
Fun fact: Her dream vacation would be a biking trip across the British Isles
NC Hunger Corps
Erin Guy (She/Her)
Service Year Host Site: UNC Asheville Key Center for Engaged Learning
From: Morgantown, WV
Alma mater: West Virginia University – Bachelors of International Relations
Before service: Finishing her bachelor's degree
Hobby: Going to music festivals!
Fun fact: She has a cat named Sadie
NC Hunger Corps
Taylor Sligh (She/Her)
Service Year Host Site:  NC State University – Feed the Pack Pantry
From:  Greenville, SC
Alma mater:  Wingate University – B.A. in Communication, Minor in Spanish
Before service:  Was a full-time student at Wingate University; worked on campus in Residence Life, Community Standards, and Student Orientation
Hobby:  Writes poetry and stories (currently has about ten on-going stories that she's working on)
Fun fact:  She is an ordained minister
NC Hunger Corps
Sam Colston (They/Them)
Service Year Host Site:  Warren Wilson College
From:  Cincinnati, OH
Alma Mater:  Warren Wilson College – B.A. in Environmental Studies
Before service:  Was a full-time student at Warren Wilson and did a lot of volunteering with the school; interned with Bounty & Soul in Black Mountain, NC
Hobby:  Enjoys running and playing the keyboard
Fun fact:  They've played steel drums in the Caribbean
VISTA Leader
Sebastian Pruett (He/They)
Service Year Host Site: NC Campus Engagement
From: Born in San Jose, CA; lived in NC, CO, and PA; recently moved to Burlington, NC for VISTA Leader Service
Alma mater: Penn State University, Scranton – B.A. in Corporate Communication
Before service: Served as a VISTA Member in Reading, PA
Hobby: He enjoys playing video games & spending time with his dog, Max
Fun fact: They're currently part of a Dungeons & Dragons campaign playing as a Dragonborn Barbarian named Var!
NC Hunger Corps
Abijah Gattis (They/He)
Service Year Host Site: Guilford College
From: Durham, NC
Alma mater: Guilford College
Before service: AmeriCorps member with CTNC at Duke Campus Farm 
Hobby: Pottery
Fun fact: I am a Sagittarius 
NC Afterschool Corps
Steven Talbott (He/Him)
Service Year Host Site:  Duke University – Office of Durham and Community Affairs
From:  Originally from Jacksonville, FL; moved to Durham, NC last year
Alma Mater:  Florida Atlantic University – B.A. in Criminal Justice
Before service:  Was an intern for the Criminal Justice Resource Center in the city of Durham
Hobby:  He is a huge movie and TV show buff; he also loves to read and play video games
Fun fact:  He used to take up archery and Kendo back home
NC Hunger Corps
Marguerite Bauer (She/Her)
Service Year Host Site:  NC Central University – Campus Pantry
From:  Born in Atlanta, GA; recently relocated to Durham, NC for VISTA service year
Alma mater:  Georgia State University – Associates of Science
Before service:  Served as a field crew member and a field crew leader in Helena, MT
Hobby:  She enjoys diamond painting and reading
Fun fact:  She's been to EMT school