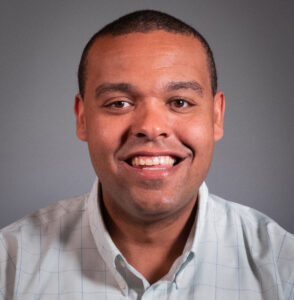 UNCG's Dr. Michael Hemphill is the 2020 recipient of the Ernest A. Lynton Award for the Scholarship of Engagement. An assistant professor of kinesiology, his scholarship focuses on teaching personal and social responsibility through sport, physical activity, and physical education guided by the principles of restorative justice. He is one of the keynote speakers for the NC Campus Compact 2021 PACE Conference on February 10.
This award, presented by national Campus Compact, recognizes early career faculty who practice exemplary engaged scholarship through teaching and research. The awards are presented in partnership with Brown University's Swearer Center. Recipients are selected on the basis of their collaboration with communities, institutional impact, and high-quality academic work. Dr. Hemphill will be recognized at a virtual Awards Celebration in the spring of 2021.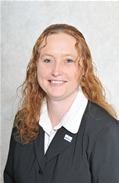 Dr. Melissa Lyon, the Service-Learning Program Manager in the Office of Civic Engagement and Service Learning, Fayetteville State University, who recently obtained her Ed.D., is the recipient of the Outstanding Student Research Award presented by the Georgia Educational Research Association. She is also the finalist for the Dissertation Award presented by the International Association for Research on Service-Learning and Community Engagement (IARSLCE). The title of her dissertation is Using Q Methodology to Explore Views of a Selected Competency Framework for Community Engagement Professionals.