NCCE's annual Pathways to Achieving Civic Engagement (PACE) Conference seeks to grow and share the practice and scholarship of engagement. PACE is the longest running conference focused on this topic.
Plenary and breakout sessions advance the higher education SLCE (service-learning and community/civic engagement) field by sharing research findings, innovative programs and partnerships, effective curricular or co-curricular models, strategies for institutional capacity building, and best practices. Faculty, staff, students, and community partners are all welcome to explore "Pathways to Achieving Civic Engagement." The Call for Proposals is typically released in September, with a deadline in November.  
At PACE, NCCE presents the annual Engagement Awards.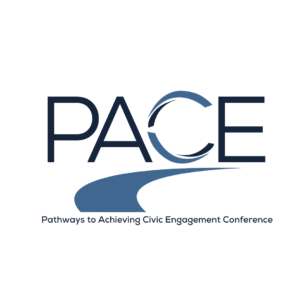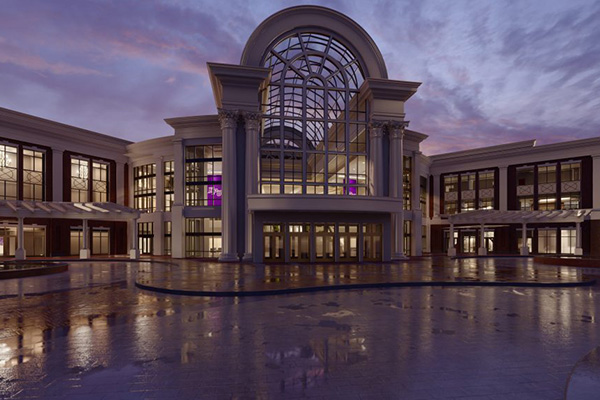 Call for Proposals
Submission Deadline extended: November 18 at 11:59 p.m.
We are currently seeking proposals. Sessions are 60 minutes, with three format options. Please note there is a separate proposal form to submit for each format type.
Standard – one workshop presentation
[Submission Form for Standard Workshop]  
Community Conversation –  a think tank model that allows in-depth conversations and feedback on topics of interest [Submission Form for Community Conversation]

A mini session – a 20 minute presentation (plus 10 minutes for Q & A & transition).  Two presentations, on the same topic, will be paired into one workshop session.
[Submission Form for Mini-Session]
Brief History of PACE
1998 – Elon University hosts 1st "Service-Learning Institute" in partnership with NC Campus Volunteers (NCCV) Coalition
2003 – NC Campus Compact becomes the conference host
2004 – Name changed to Service-Learning Conference
2009 – Name changed to PACE
2011 – Inaugural Presidents Forum hosted in conjunction with PACE
Past PACE Conferences
The list includes the keynote speakers. PACE conferences are held at Elon University, unless otherwise indicated.
2022 [VIRTUAL]
Eric Liu, CEO, Citizen University
2021  [VIRTUAL]
Dr. Emily M. Janke, Ph.D., Director, Institute for Community & Economic Engagement and Associate Professor, Peace and Conflict Studies, UNC Greensboro
Michael A. Hemphill, Ph.D., Assistant Professor, Kinesiology, UNC Greensboro, 2020 Ernest Lynton Award for the Scholarship of Engagement recipient
2020 
Dr.  Jennifer Domagal-Goldman, president of The ALL IN Democracy Challenge
2019 at UNC Greensboro
Dr. John B. King, Jr., president and CEO of the Education Trust
Dr. Adam Gismondi, Director of Impact, Institute for Democracy & Higher Education, Tufts University
2018
Dr. Nick Longo, chair of Public and Community Service Studies and professor of Global Studies at Providence College
2017
Suspended to encourage support of the Gulf South Summit hosted at UNC Greensboro.
2016 at High Point University
Dr. Edward Zlotkowski, Dr. Patti Clayton, and Dr. Sarah Stanlick, Service Learning and Community Engagement Future Directions Project
2015 
Dr. Rick Battistoni, Professor of Political Science and Public and Community Service Studies, and Director of the Feinstein Institute for Public Service, at Providence College
Dr. Byron White, Vice President for University Engagement and Chief Diversity Officer at Cleveland State University
2014 at UNC Wilmington
Dr. Jody Kretzmann, co-founder and co-director of the Asset-Based Community Development (ABCD) Institute, Northwestern University
Dr. Barbara Holland, Researcher and Consultant
2013
Dr. Peter Levine, Lincoln Filene Professor of Citizenship & Public Affairs,   Jonathan Tisch College of Citizenship and Public Service, Tufts University and Director, CIRCLE, The Center for Information and Research on Civic Learning and Engagement
Dr. Judith Ramaley, President Emerita and Distinguished Professor of Public Service, Portland State University and President Emerita, Winona State University
2012 at the Friday Center, UNC Chapel Hill (Special 10th year Anniversary event)
Dr. Caryn McTighe Musil, Association of American Colleges and Universities
President Mark Gearan, Hobart and William Smith Colleges
Chancellor Nancy Cantor, Syracuse University
2011
Nicole Gallant, Director, Learn & Serve America, Corporation for National & Community Service
2010
Dr. Robert W. Franco, Kapi'olani Community College, University of Hawai'i
Robert L. Sigmon, Service-Learning pioneer
2009
Jamie Merisotis, Lumina Foundation for Education
2008
Dr. Kenneth Reardon, Cornell University
2007
Dr. Barbara Holland, Director, Service-Learning Clearinghouse
2006
Dr. Janet Eyler, Vanderbilt University
2005
Dr. Edward Zlotkowski, Bentley College & Senior Faculty Fellow, Campus Compact
James Williams, Student Engaged Scholar, Campus CompactWe also hosted a Faculty Development Institute on Service Learning in 2005 featuring the following:
Dr. Robert Bringle, Director of the IUPUI Center for Service and Learning,
Dr. Gary Hesser, Professor of Sociology at Augsburg College
Dr. Andrew Furco, Director of UC Berkeley's Service Learning Research and Development Center
2004
Dr. Barbara Jacoby, University of Maryland – College Park
2003
Alice-Anne Kern A.K. Powe Elementary School in Durham
Dr. Rosalind R. Reichard , VP for Academic Affairs, Meredith College
Dr. Norman Clark, Appalachian State University
Darris Means, student leader, Elon University