NCCE's annual Pathways to Achieving Civic Engagement (PACE) Conference seeks to grow and share the practice and scholarship of higher education community and civic engagement. Launched is 1999, PACE is the longest running conference in the nation focused on this topic.
Plenary and breakout sessions advance the higher education CCE (community and civic engagement) field by sharing research findings, innovative programs and partnerships, effective curricular or co-curricular models, strategies for institutional capacity building, and best practices. Faculty, staff, students, and community partners are all welcome to explore "Pathways to Achieving Civic Engagement." The Call for Proposals is typically released in September, with a deadline in November.  
At PACE, NCCE presents the annual Engagement Awards.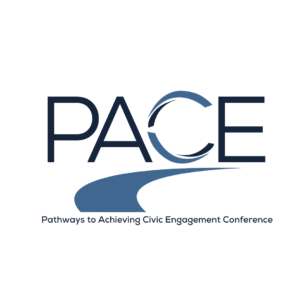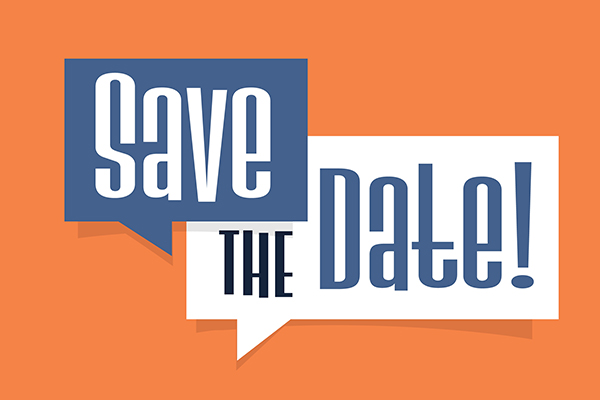 2024 PACE Conference
The 2024 PACE Conference will be Wednesday, February 14 at Guilford College. Registration opens October 9, 2023.
Now Accepting Session Proposals!
Deadline: November 17, 2023 at 11:59 p.m.
We are seeking presenters for the 26th annual PACE Conference. Proposals are sought for sessions that will inform or advance the research and practice of community and civic engagement through research findings, innovative program design and partnership models, proven community/institutional impacts, effective curriculum or co-curricular models, institutional capacity building and institutionalization, or successful community engagement practices.
Brief History of PACE
1999 – NC Campus Volunteers (NCCV) (NCCE's predecessor org) hosts 1st "Service-Learning Institute" at Elon University
2004 – Name changed to Service-Learning Conference
2009 – Name changed to PACE
2011 – Inaugural Presidents Forum hosted in conjunction with PACE
Summary of Past PACE Conferences
Host Campuses
While the PACE Conference is typically hosted at Elon University, it has also been hosted twice at High Point University and one time at UNC Greensboro and UNC Wilmington.  
Keynote Speakers
NCCE has been fortunate to host many of the top leaders in higher education and the community and civic engagement field. 
Leaders of higher education and civic organizations (they are listed with the role/title they held at the time they participated in PACE)
Dr. Ted Mitchell, President, American Council on Education

Jamie Merisotis, President, Lumina Foundation for Education

Eric Liu, CEO, Citizen University

Jennifer Domagal-Goldman, president of The ALL IN Democracy Challenge

John B. King, Jr., president and CEO of the Education Trust

Jody Kretzmann, co-founder and co-director of the Asset-Based Community Development (ABCD) Institute, Northwestern University

Caryn McTighe Musil, Association of American Colleges and Universities
President Mark Gearan, Hobart and William Smith Colleges
Chancellor Nancy Cantor, Syracuse University

Nicole Gallant, Director, Learn & Serve America, Corporation for National & Community Service
Leading Practitioner-Scholars in the higher education community & civic engagement field (they are listed with the role/title they held at the time they participated in PACE). 
Edward Zlotkowski, Bentley College

Patti Clayton, Consultant

Rick Battistoni, Professor of Political Science and Public and Community Service Studies, and Director of the Feinstein Institute for Public Service, at Providence College

Byron White, Vice President for University Engagement and Chief Diversity Officer at Cleveland State University

Barbara Holland, Researcher and Consultant

Peter Levine, Lincoln Filene Professor of Citizenship & Public Affairs,   Jonathan Tisch College of Citizenship and Public Service, Tufts University and Director, CIRCLE, The Center for Information and Research on Civic Learning and Engagement

Judith Ramaley, President Emerita and Distinguished Professor of Public Service, Portland State University and President Emerita, Winona State University

Robert W. Franco, Kapi'olani Community College, University of Hawai'i

Robert L. Sigmon, Service-Learning pioneer

Kenneth Reardon, Cornell University

Janet Eyler, Vanderbilt University

 Robert Bringle, Director of the IUPUI Center for Service and Learning,

Andrew Furco, Director of UC Berkeley's Service Learning Research and Development Center

Barbara Jacoby, University of Maryland – College Park