CSNAP 2023 Schedule
November 3-4, 2023
NC State University, Raleigh, NC
Friday, November 3 (optional)
6:00 PM: Pizza Social
6:30 PM – 8:30 PM: Dialogue Intro Activity & Film Screening
8:30 PM: Explore Raleigh with your team and the new friends you made!
Saturday, November 4
8:00 AM: Registration opens
9:00 AM: Opening Session
11:00 AM: Workshop Block I: Participate in Dialogue
 Choose which dialogue model you would like to participate in. Options include Civil Dialogue, a Braver Angels Debate, Living Room Conversations, Campus Conversations, and more. 
12:30 PM: Lunch & Award Ceremony
1:30 PM: Keynote: Rhonda Fitzgerald, Executive Director of the Sustained Dialogue Institute
2:25 PM: Workshop Block II: Facilitate a Dialogue
You practiced – now learn how to facilitate the dialogue method you practiced in your morning workshop session!
4:05 PM: Afternoon Break
4:25 PM: Closing Session
5:00 PM: Adjourn
We are thrilled to be back in-person for the first time since 2018 at NC State University!
 Why is the theme "Rising Together: Students Depolarizing North Carolina"?
Polarization is a growing threat to our democracy and society. Now more than ever, we are in need of respectful, productive conversation between political parties. We are bringing together diverse student leaders from across North Carolina to participate in skill-building workshops that will prepare them to be effective depolarizers on campus and in the community.
What can I expect from the 2023 CSNAP Conference?

Conference attendees can expect a full day of hands-on, highly experiential workshops led by leaders (professionals and students) in the field of bipartisan dialogue, discussion, and debate. Participants will learn new dialogue methods, meaningfully engage with peers of different ideological views, and come away with actionable tools they can use to bridge the partisan divide.
Thank you to our 2023 CSNAP Sponsors!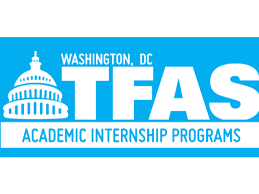 Started in 1994 by NCCV (see History), this event brings civically-engaged student leaders together to share ideas and develop skills that help them be more effective in their community change efforts, while networking with their peers across the state. Workshops, speakers, and activities address topics such as volunteerism, leadership, service-learning, social entrepreneurship, and advocacy.
Since 2018, CSNAP is hosted biennially, rather than annually. CSNAP is held in November on even-numbered years. On the odd-numbered years, the Community Change Collegiate Challenge (4C) is held. CSNAP moves around the state to different campuses in the network. The schedule includes a Friday evening gathering and a full day on Saturday. During the Saturday program, we present the annual student awards and scholarships. Learn more about our awards for students.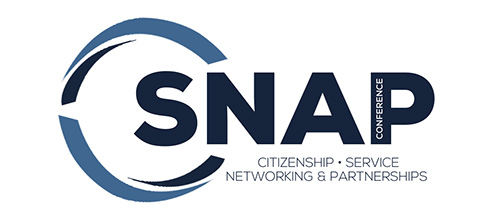 Who should attend?
Students and student leaders who care about civic and community engagement, social change, and service. All college students are welcome, even if your campus is not currently a member of the NC Campus Engagement network. Faculty and staff may also attend.
What does "CSNAP" mean?
The name CSNAP (say "see – snap") captures the big ideas we hope participants will explore: Citizenship, Service, Networking, and Partnerships.
Can a student lead a CSNAP workshop?
YES! The majority of CSNAP conference workshops are led by students. Start planning now, as the Call for Workshop Proposals goes out in September for an early October deadline.
Workshops are 60 minutes. We seek proposals for workshops that will:
help college student leaders develop leadership and advocacy skills

increase student knowledge of current social issues

introduce participants to community service ideas or programs that could be replicated on other campuses.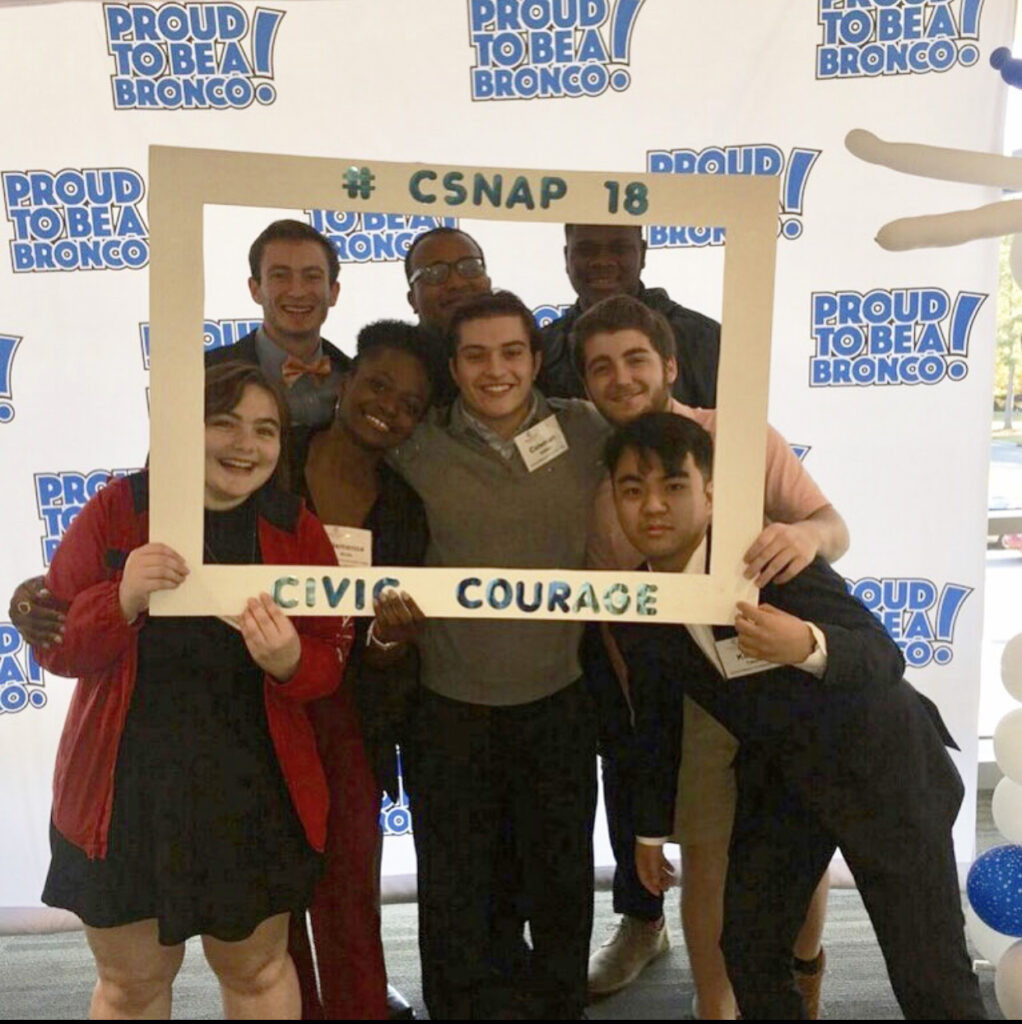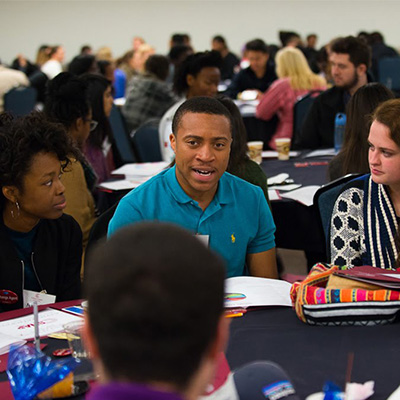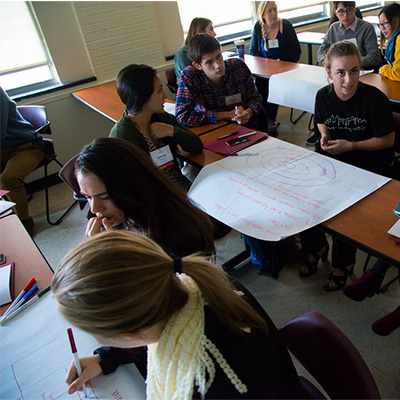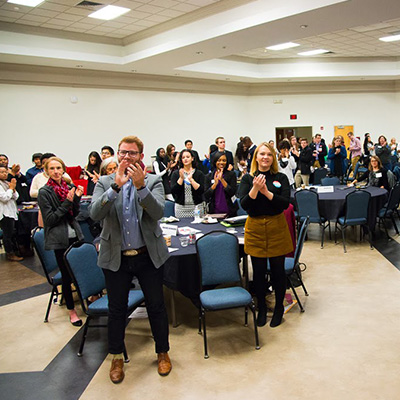 Previous CSNAP Host Campuses
Click on the date to view or download the program booklets from 2003.
2020 – Cancelled due to the COVID pandemic and restrictions on gathering.
2018 – Fayetteville State University
"The Power of Youth Civic Courage:  From the Civil Rights Movement to Today"
2017 – Winston-Salem State University
"Civic Pathways: How Will You Make Change?"
2016 – UNC Asheville
"Believe There is Good in the World:  Be The  Good In the  World"
2015 – UNC Pembroke
"Leadership  Through  Sustained Dialogue"
2014 – NC State University
"Raising Our Voices and Taking Action"
2013 – Central Piedmont Community College & Queens University of Charlotte
"Be the Change"
2012 – UNC Wilmington
"Becoming Citizens, Becoming Community"
2011 – Wake Forest University
"Connect the Dots"
2010 – NC Wesleyan College & Johnson C. Smith University
"Burst the Bubble"
2009 – Western Carolina University
"Color Outside the Lines"
2008 – High Point University
"The Power is Yours"
2007 – East Carolina University
"The Student  Citizen: Rock the Boat"
2006 – NC State University
"Constructing a Better World Through Students in Action"
2005 – Appalachian State University
"The Power of You"
2004 – Duke University
"Building relationships. Improving communities. Gaining awareness"
2003 – UNC Greensboro
"Visions of STARS: Students Taking a Responsible Step"
2002 – Appalachian State University
"Blueprints: Models for Action"
2001 – UNC Chapel Hill
"Getting to the Core of Service"
2000 – Meredith College
"Solutions, Education, Reflection, Vision, Empowerment"
1999 – Elon University
"Make the Connections"
1998 – Elon University
"Deep Impact"
1997 – Elon University
"Partnerships through Action"
1996 – Wake Forest University
"Fired Up for Action"
1995 – Elon University
"From Spark to Fire"
1994 – Elon University
"Connecting Campus & Community "