In an era marked by political and social polarization, the 2023 CSNAP (Citizenship, Service, Networking, and Partnership) Student Conference provided a forum for dialogue, collaboration, and connection among future leaders of North Carolina. CSNAP, back in-person for the first time since 2018, brought 85 students, staff, and faculty from across North Carolina together for civic skill-building workshops at the 2023 host campus, NC State University. This year's was, "Rising Together: Students Depolarizing North Carolina."
CSNAP, held over the weekend of November 3-4, kicked off with an insightful presentation by Dr. Adi Wiezel, an assistant professor in the Department of Psychology at Elon University who specializes in social and political psychology. Dr. Wiezel's presentation, entitled "Political Polarization in the US: Where We Are, Why We Are, and What it Means for Us," shared research about types of polarization, the causes of division today, and the most effective methods for bridging divides between social and political groups.
Following Dr. Wiezel's remarks, participants practiced speaking openly, listening actively, and engaging bravely with controversial views in a Braver Angels Debate, chaired by Sadie Webb of the American Council of Trustees and Alumni College Debates and Discourse Program, and whipped by UNC Greensboro student Kayla Johnston.
Prior to the conference, participants voted and selected the debate topic, "Should the US Intervene in International Human Rights Violations?" Student leaders stood in front of their peers to clearly express their views on the subject, while fellow students asked questions to understand the speaker's point of view in an open, respectful format.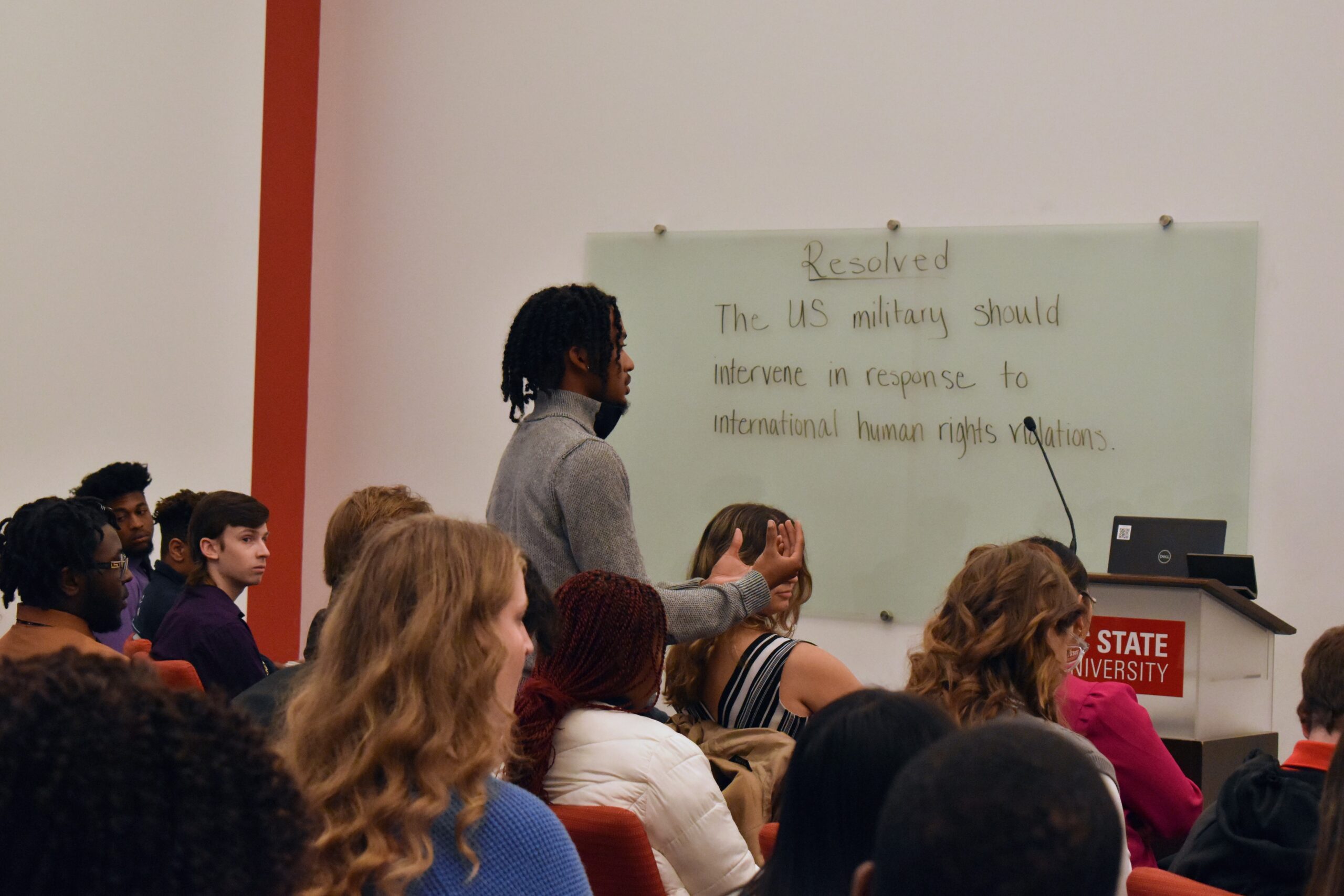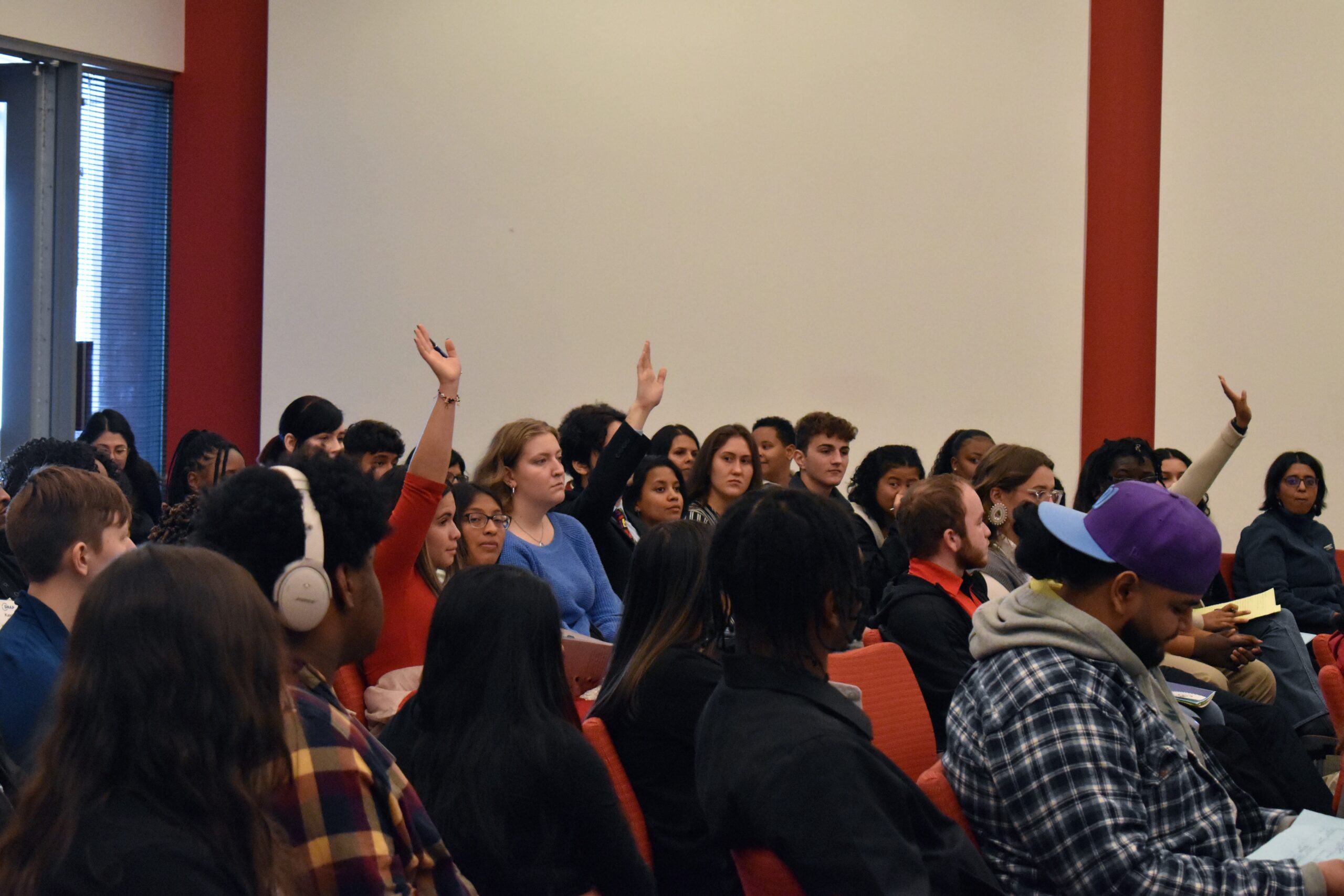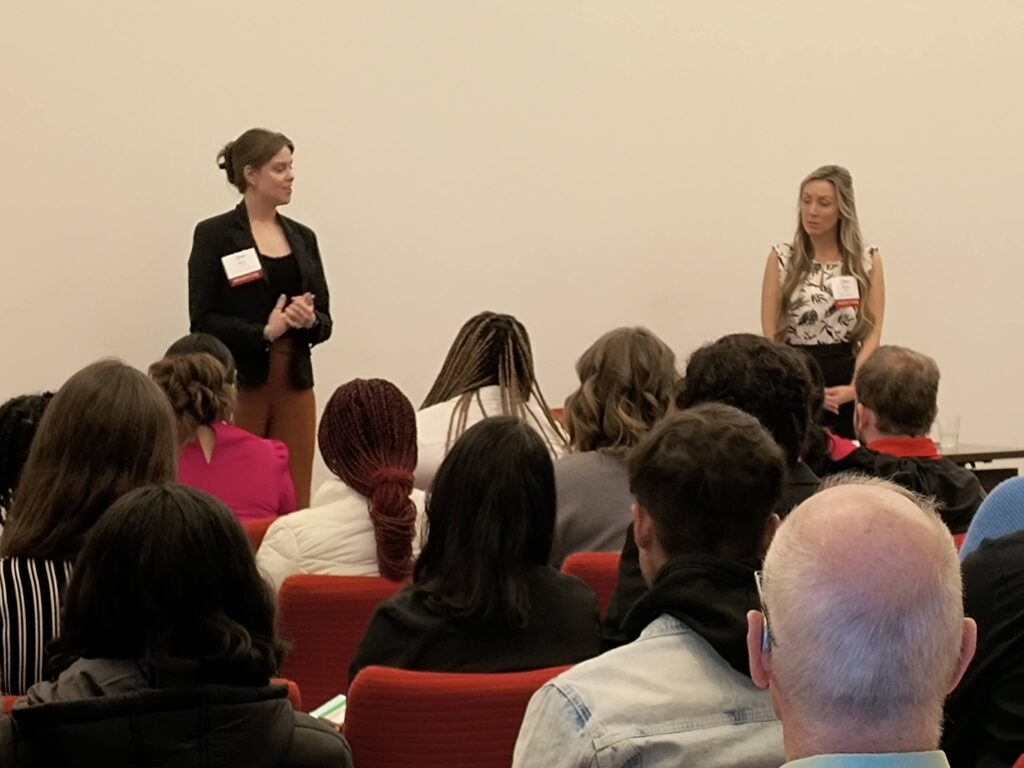 This year, CSNAP was structured to provide skills-based training in different dialogue methods. For the morning workshop session, students selected one of four workshops where they would practice a new method of dialogue. The afternoon session of workshops emphasized real-world application of skills by providing an opportunity for students to learn about how they can facilitate methods of dialogue themselves. You can learn more about dialogue through NC Campus Engagement by clicking here.
These workshops were led by a dynamic group of facilitators, including both seasoned professionals and students who have distinguished themselves in the field of dialogue. Dialogue methods included:
Living Room Conversations (Topic: Guns & Responsibility)
Campus Conversations (Topic: Cancel Culture)
Civil Dialogue (Topic: School Vouchers and Parental Rights)
Braver Angels Workshop (Topic: Depolarizing Within)
Braver Angels Debates
At the luncheon, NC Campus Engagement presented the Community Impact Student Awards (CISA) and the Barnhill Civic Trailblazer Award to students who have shown exceptional leadership and innovation in their civic engagement efforts. 15 CISA winners, the Barnhill Civic Trailblazer Winner, the inaugural cohort of Civic Impact Fellows, and their families were honored during the ceremony.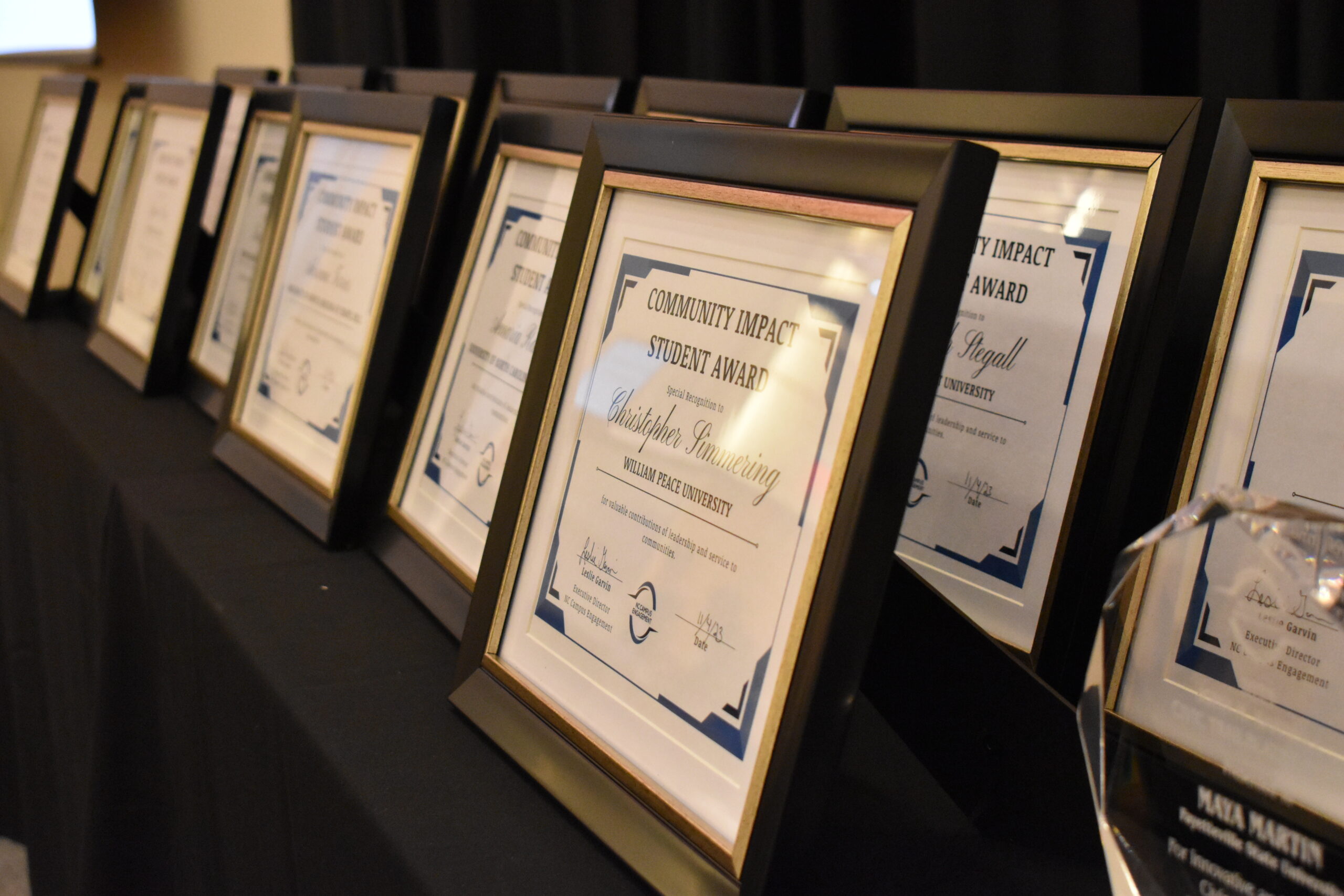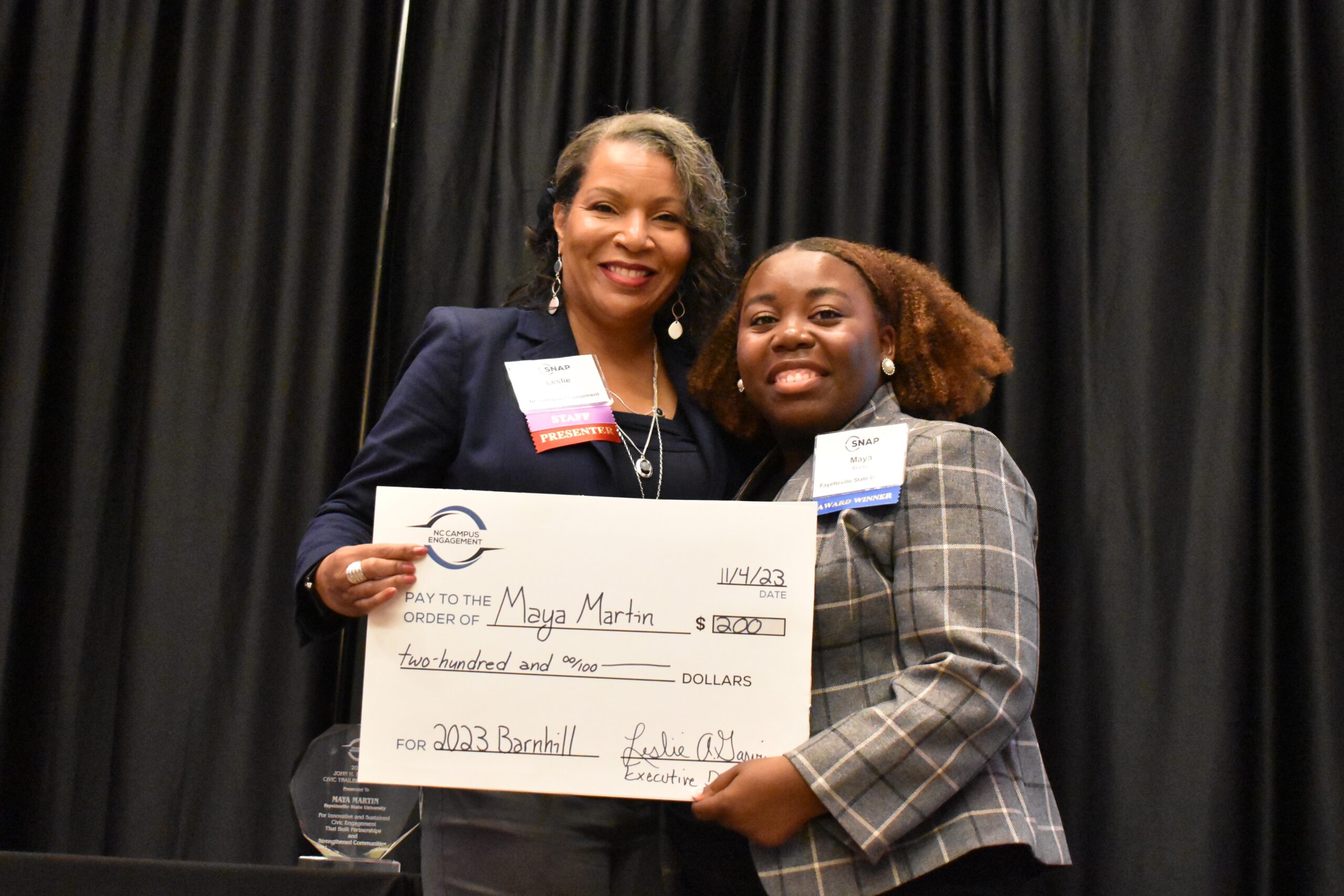 One of the highlights of the conference was keynote speaker, Rhonda Fitzgerald, Executive Director of the Sustained Dialogue Institute. Rhonda leads the team applying the Sustained Dialogue process on campuses, workplaces, communities, and countries. Rhonda has been with SDI for over 15 years, supporting and developing leaders of all backgrounds and ages to implement solutions related to polarization, peacemaking, equity, diplomacy, and conflict resolution.
Conference attendees were captivated by Rhonda's keynote as she covered topics such as using dialogue as a tool for solving the crisis of disconnection in our culture, her experience beginning as a dialogue facilitator during her college career at Princeton, and the power of social capital.
Beyond the structured workshops, the CSNAP Conference provided ample opportunities for networking and collaboration. Attendees were encouraged to engage with their peers, forging connections that extend beyond the event itself. These connections culminated in an afternoon action planning and reflection session, where participants contemplated what they experienced and how they envisioned themselves as depolarizers. Then, campuses collaborated on an action plan to determine what steps they could take to brighten the US's divided future through dialogue.
The sense of camaraderie and shared purpose that emerged from these interactions is a testament to the potential for positive change that lies within the next generation of leaders.
In conclusion, the 2023 CSNAP Conference exceeded expectations, providing a platform for dialogue, understanding, and skill development crucial to addressing the threat of polarization. By investing in the education and empowerment of our student leaders, we take a significant step toward building a more united and harmonious society. 
Check out the photo gallery!
Thank you to our host campus, NC State University and the Student Leadership and Engagement Team, Brian Mathis and Carly May, for their pivotal partnership in making this event happen. Thank you to the Talley Student Union staff, catering, and event services teams. 
Thank you to the NC Campus Engagement team, Leslie Garvin, Samantha Delap, and Kelli Russell. 
And a special thank you to our sponsors, the Public Square Academy and the Fund for American Studies Academic Internship Program for helping to make CSNAP possible.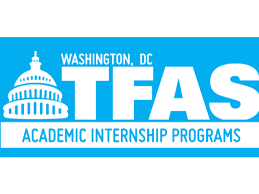 We look forward to seeing you at CSNAP 2025!
NC Campus Engagement Contacts
Leslie Garvin, Executive Director
Samantha Delap, Program Coordinator (sdelap@ncengage.org)