Community Impact Student Award
Since 2006, the Community Impact Student Awards recognize an outstanding, full-time undergraduate or graduate student service leader from each member campus. The call for nominations starts the first week in September and the nominations are due the first week in October.
Starting in 2019, the award is only presented in-person on even-numbered years during the CSNAP Student Conference. The award is presented in a virtual ceremony during odd-numbered years when we host the Community Change Collegiate Challenge (4C). 
2022 Recipients
The 2022 CISA recipients were honored during a virtual "Engagement Matters" Awards Ceremony on November 18, 2022. View the video to learn about each winner and to hear their thoughts on what they have gained from being civically engagement.
Appalachian State University – Meredith Maiken
Duke University – Kiran Sundar
East Carolina University – Tete Narh-Mensah
Elon University  – Nicole McGinty
Fayetteville State University – Iyana Beachem
High Point University – Glenda Emanuel
NC Central University – Breann Wyman
UNC Asheville – Mars Zappia
UNC Chapel Hill – Alvin Dinh
UNC Charlotte – David Rodriguez
UNC Greensboro – Simone Watkins
UNC Pembroke – Magally Ortiz-Rojas
UNC Wilmington – Deiona Stanley
Warren Wilson College –Kenia Romero
Western Carolina University – Sarah Tisinger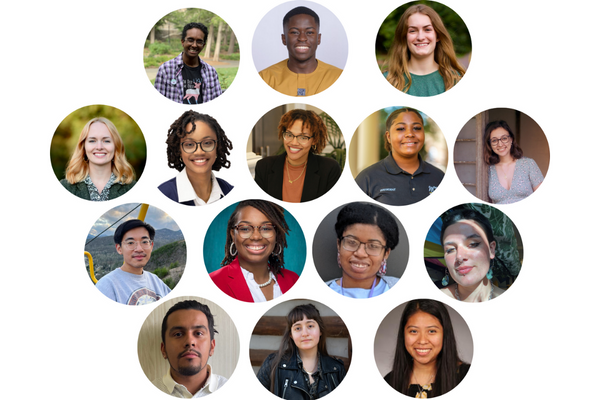 The award may honor an individual for multiple or diverse forms of engagement, including: 
volunteer service

service-learning

policy work

community organizing

advocacy, internships

campus leadership
All award winners should clearly demonstrate:
Deep commitment to partnering with others to address community issues

Outstanding ability to lead and inspire fellow students to engage

Evidence of sustainable impact of their work
Community Impact Award winners are selected by each campus. Any full-time, undergraduate or graduate student at a member campus is eligible.
Selection Process:

1.  Campus chooses Impact Award honoree.
2. Campus faculty or staff member submits student info via the form below.
3. Campus faculty or staff member uploads the Impact Award honoree headshot image on this form or sends it to ncce@ncengage.org.
4. If you want us to consider your Impact Award honoree for the Barnhill Trailblazer Award, click the box in the form and upload the required Barnhill supporting documents.
2021 Community Impact Student Award Recipients
We honored the 15 Community Impact Student Awards during a virtual (Zoom) ceremony on November 5, 2021.
Click above for the list of all previous winners (2006-present). The document is a spreadsheet with a tab for each year.