Civic Engagement Professional of the Year
The Civic Engagement Professional of the Year Award (CEPY) recognizes a staff person at a member campus who has worked to institutionalize service, fostered a vision of service, supported faculty and students, and formed innovative campus-community partnerships. The award is presented during the PACE Conference. Nominations typically open in mid-September and close the first week in November.
2023 Award Nominations Open!
Deadline: December 2, 2022
We are currently seeking nominations for the 2023 CEPY.  The award will be presented during the 2023 PACE Conference on February 15, 2023 at High Point University.
2022
Recipient
Kathy Sikes, M.Ed.
Senior Fellow, Civic Engagement
Director, Duke NC LiteracyCorps
Sikes received the award on February 9, 2022 during the virtual PACE Conference.
Read the Duke Service-Learning article.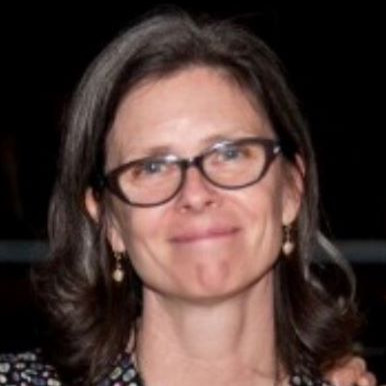 Past Recipients
2021 – Marianne Magjuka, Wake Forest University
2020 – Lori Kniffin, UNC Greensboro
2019 – Sean Langley, UNC Charlotte
2018 – Charlotte Williams, Lenoir-Rhyne University (Sustainer Award) and Dr. Tamara Johnson, UNC Charlotte (Emerging Leader)
2017 – Smith Jackson, Elon University
2016 – Cathy Kramer, Warren Wilson College (Sustainer) and Kelly Misiak, Pfeiffer University (Emerging Leader)
2015 – Dena Shonts, Central Piedmont Community College (Sustainer) and Dr. Lane Perry, Western Carolina University (Emerging Leader)
2014 – Dr Emily Janke, UNC Greensboro (Sustainer) and Rev. Dr. Joe Blosser, High Point University (Emerging Leader)
2013 – Elaine Madison, Duke University
2012 – Aubrey Swett, UNC Pembroke
2011 – Mary Morrison, Elon University
2010 – Jenny Huq, UNC-Chapel Hill
2009 – Julie Lawson, Peace College (Emerging Leader); Dr. Stacey Riemer, Davidson College (Sustainer); and Dr. Susan Harden, UNC Charlotte (Innovator)
2008 – James Shields, Guilford College
2007 – Jenny Koehn, Appalachian State University
2006 – Jason Denius, East Carolina University