Vista

website header_FL23

Website_header image

Theatre of Oppressed CSNAP2018

Become a VISTA Member with NC Campus Engagement

2020 PACE Conference 024

North Carolina
Campus Engagement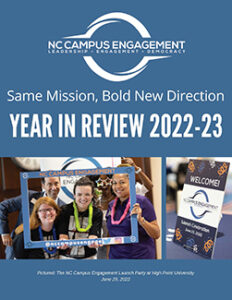 Check out the 2022-23 Year in Review >>>>>
North Carolina Campus Engagement is a collaborative network of colleges and universities committed to:
Educating students for civic and social responsibility

Partnering with communities for positive change

Strengthening democracy
The NC Campus Engagement state office fosters connections between campuses, shares best practice information and resources, recognizes outstanding work, and champions civic and community engagement in higher education.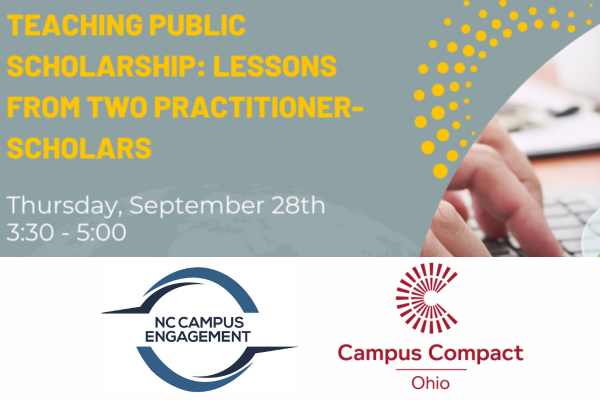 Teaching Public Scholarship: Lessons from Two Practitioner-Scholars
September 28 (3:30-5:00 p.m.)
Two scholars who dedicated their careers to public teaching and scholarship will  discuss benefits, challenges, and recommendations for early-career scholars or scholars who are beginning this journey.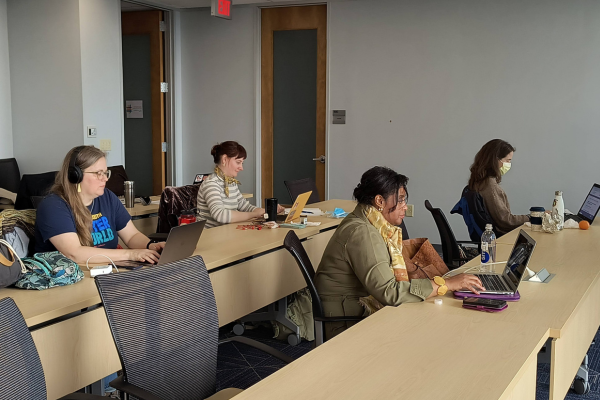 NCCE Engaged Scholar Writing Retreat
October 27 (9-3:30 p.m.)
Join us in Durham for the 7th retreat. Registration deadline: October 18 or until full.  Gather with other community-engaged scholars across North Carolina to set aside time for writing, in community.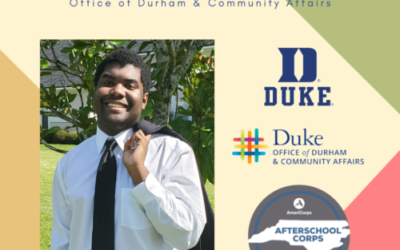 This month's spotlight is on Steven Talbott. Steven is our NC Afterschool Corps VISTA serving at Duke University.
read more