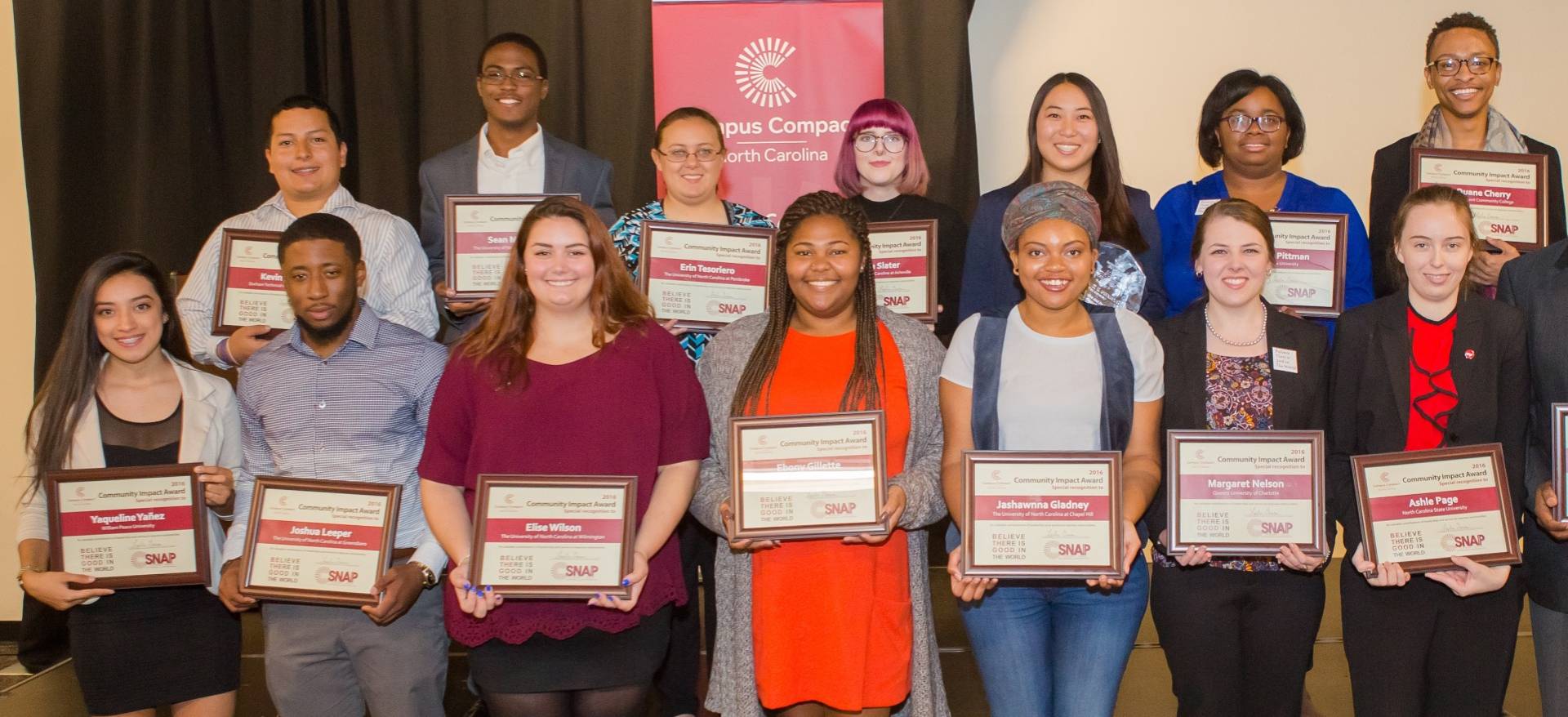 Vista

4C Team

Food Lion Feeds: Strengthening Communities

Theatre of Oppressed CSNAP2018

Become a VISTA Member with NC Campus Engagement

2020 PACE Conference 024

CISA_award

North Carolina
Campus Engagement
North Carolina Campus Engagement is a collaborative network of colleges and universities committed to:
Educating students for civic and social responsibility

Partnering with communities for positive change

Strengthening democracy
The NC Campus Engagement state office fosters connections between campuses, shares best practice information and resources, recognizes outstanding work, and champions civic and community engagement in higher education.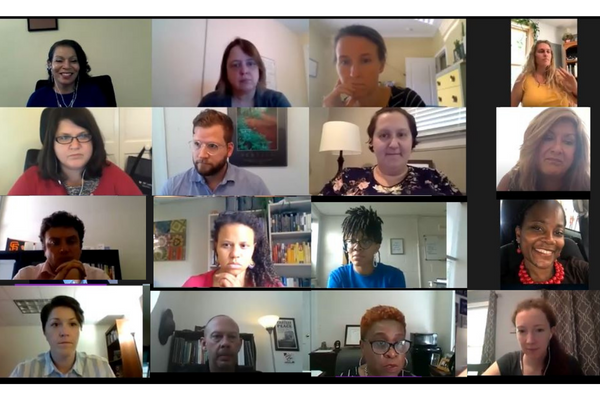 Civically Engaged Student Spring Webinar Series
Every Wednesday, from March 29-April 19
(6:30 p.m. – 7:30 p.m.)

Students from NCCE member campuses will facilitate webinars about their community and civic engagement projects and initiatives. Topics include voting, activism, environmental sustainability, and development of a CPR app.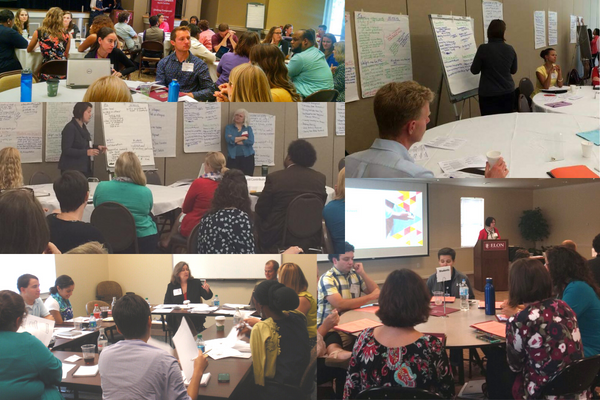 Community Engagement Administrators Conference (CEAC)
Workshop Proposals
We are hosting the 2023 CEAC on June 15 at Elon University for faculty, staff, and administrators who lead and organize community and civic engagement. Facilitate a workshop or community conversations/roundtable. Submission deadline is April 12.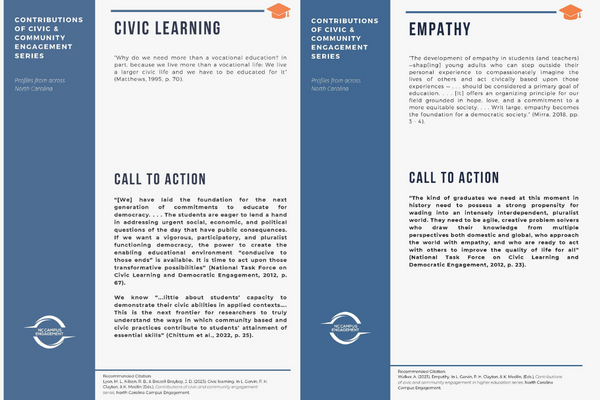 Civic & Community Engagement Benefits Topical Briefs
Download the new topical briefs COPIL has developed as part of the Contributions of Civic and Community Engagement in Higher Education Series. Topics include:  Civic Learning, Empathy, Faculty Flourishing, Student Success, and Sustainability and Sense of Place.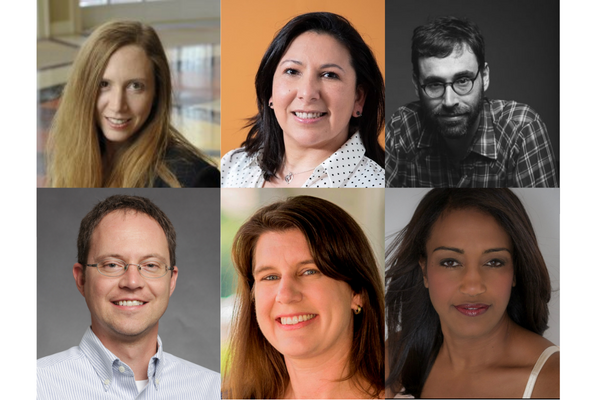 Seeking the next cohort of Engaged Faculty Scholars
Application deadline: May 10
We are seeking two faculty members for the 2023-24 Engaged Faculty Scholars cohort. They will receive support and funding to implement a project that advances and deepens community engagement at their institution.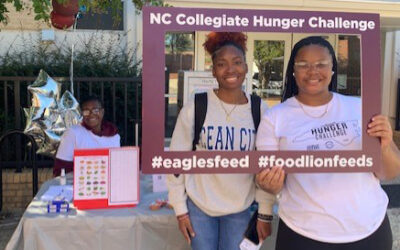 For the 4th year, NCCE and Food Lion Feeds are partnering on the NC Collegiate Hunger Challenge and competition to raise awareness about and address student food insecurity.
read more