Vista

website header_FL23

Website_header image

Theatre of Oppressed CSNAP2018

Become a VISTA Member with NC Campus Engagement

2020 PACE Conference 024

North Carolina
Campus Engagement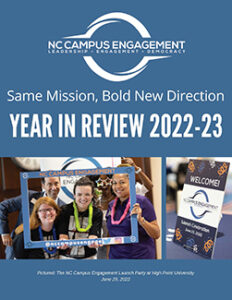 Check out the 2022-23 Year in Review >>>>>
North Carolina Campus Engagement is a collaborative network of colleges and universities committed to:
Educating students for civic and social responsibility

Partnering with communities for positive change

Strengthening democracy
The NC Campus Engagement state office fosters connections between campuses, shares best practice information and resources, recognizes outstanding work, and champions civic and community engagement in higher education.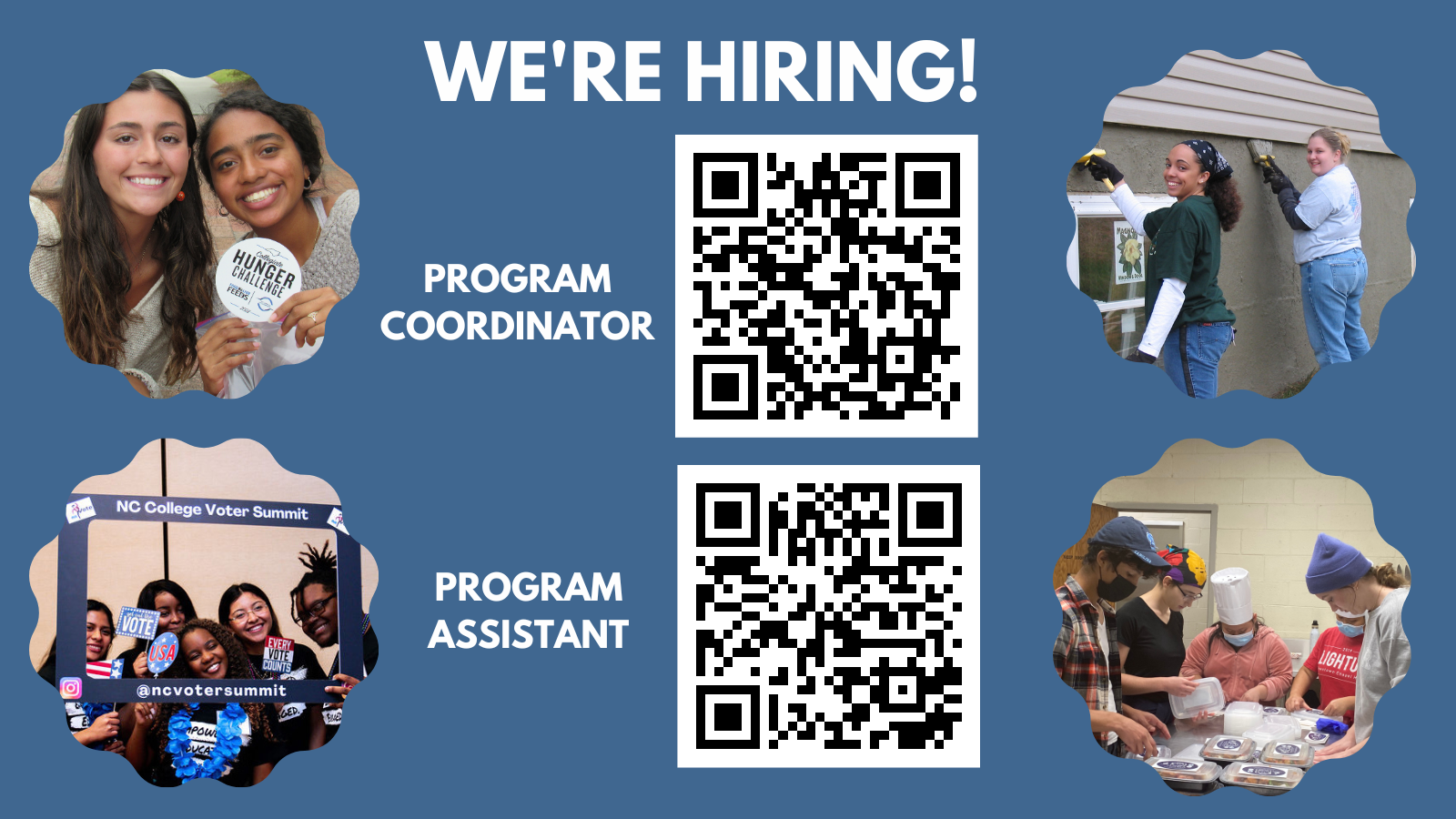 Join the NCCE Team!
Help us prepare students for civic & social responsibility, support colleges & universities who are partnering with communities to solve public problems, and strengthen democracy.  Scan the QR code or visit the link: Program Assistant ♦ Program Coordinator.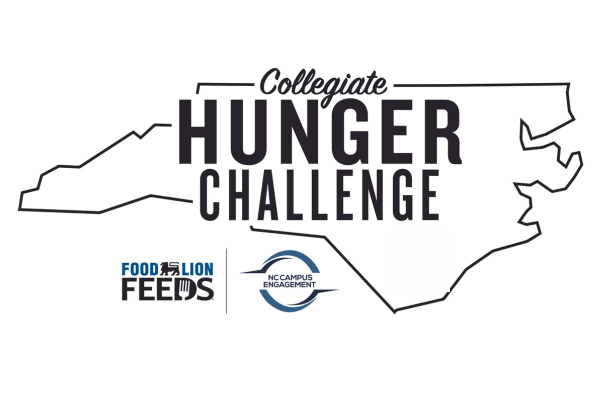 Join the Hunger Challenge to win up to $10,000 for food insecurity
We are recruiting campuses to join the NC Collegiate Hunger Challenge that runs from September 11 – December 22, 2023. Application closes June 30.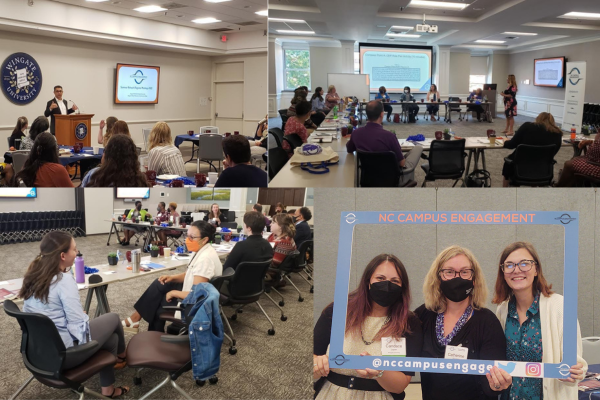 Summer Network Meetings
August 1 (Western) Mars Hill University
August 3 (Eastern) Greensboro College
Community engagement professionals on NCCE member campuses are invited to attend. The 2023-24 profesional learning topic is "Administering and Evaluating Community Engagement Programs."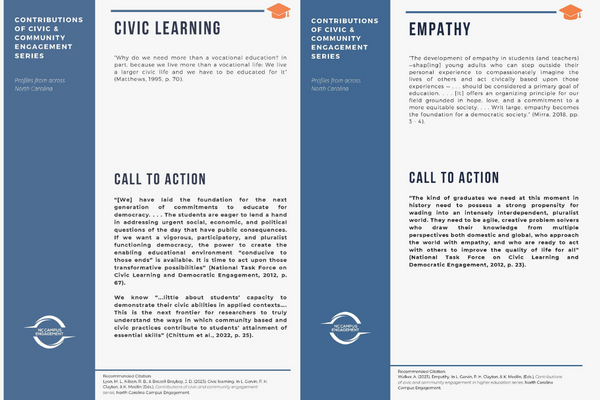 Civic & Community Engagement Benefits Topical Briefs
Download the new topical briefs COPIL has developed as part of the Contributions of Civic and Community Engagement in Higher Education Series. Topics include:  Civic Learning, Empathy, Faculty Flourishing, Student Success, and Sustainability and Sense of Place.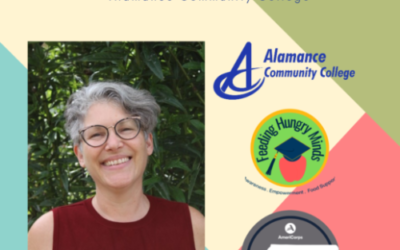 This month's spotlight is on Laura Manigrasso. Laura is one of our NC Hunger Corps VISTAs serving at Alamance Community College (ACC). With a Bachelor of Science in Special Education from Syracuse University and a wealth of experience teaching/leading others, she has been a wonderful addition to our VISTA cohort.
read more