The Engaged Faculty Scholars program allows two faculty members from the NCCE network the opportunity to carry out a self-designed project that advances and deepens community engagement and/or the scholarship of engagement at their institution. The selected faculty also serve as a mentor to one faculty member or community engagement administrator in the network to support their efforts to advance service-learning and community engagement.

The 12-month program provides a cash stipend and professional development support.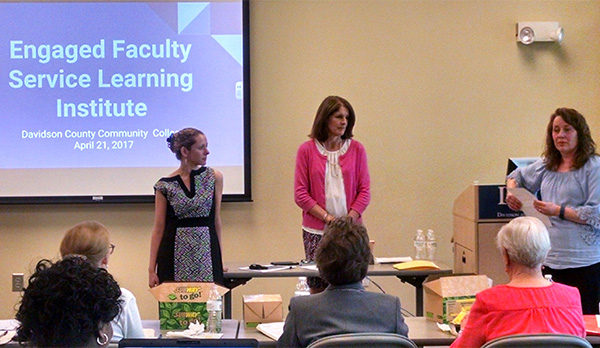 Alyx Beckwith, Ph.D.
Alyx Beckwith is an Assistant Professor in the Department of Counseling and Higher Education at NC Central University.
Beckwith, a licensed clinical mental health counselor supervisor and a counselor educator, focuses on preparing mental health counselors to practice multicultural and social justice counseling, increase equitable access to services, and cultivate fulfilling and enriching careers, as they enter a dynamic, rapidly shifting, and under-resourced field. Dr. Beckwith's research interests include social justice in counseling, parental wellness, and community-based counselor education clinics.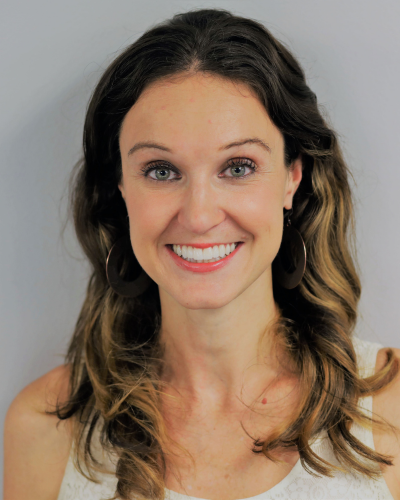 EFS project – Building Counselor Competence and Community Partnerships to Face a Mental Health Crisis
Through her Engaged Faculty Scholars project Dr. Beckwith will design and implement a service-learning course component for the Introduction to Clinical Mental Health Counseling course, which is an asynchronous online class required of masters students in clinical mental health counseling. As part of the service-learning requirement, students may choose to volunteer with the National Alliance on Mental Illness's Helpline, assist NCCU's Eagle Counseling, Consultation, and Research Clinic with outreach efforts in Durham and across North Carolina, volunteer with the Licensed Clinical Counselors of NC related to counselor advocacy work, or become trained in Stress First Aid for community wellness support.
Rhonda Jones, Ph.D.
Rhonda Jones is a public historian and the Community Digital Archivist for the Walter Clinton Jackson Library at UNC Greensboro
Jones is an international scholar working at the intersections of Public History and archives who specializes in cultural memory and digital heritage informatics. Her work centers on managing innovative research projects that help students, individuals, and community organizations document and preserve their own history. Her pedagogy focuses on an interdisciplinary approach grounded in experiential learning and demystifying the craft of research and writing.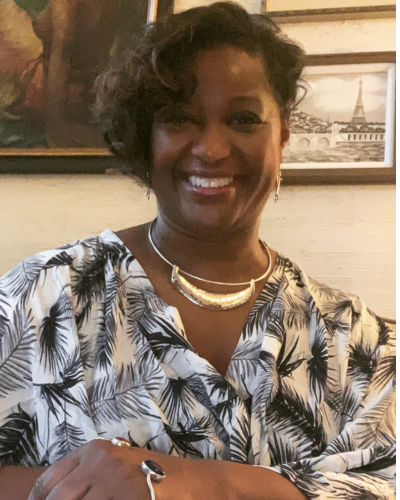 EFS project – We Make Culture Hum: A Digital History of African American Musicians in the Piedmont, North Carolina 
Dr. Jones is a public historian and the Community Digital Archivist for the Walter Clinton Jackson Library at UNC Greensboro.
Specializing in archiving intergenerational trauma, lynching, and racial animus in the Jim Crow South, her Engaged Faculty Scholars project "We Make Culture Hum: A Digital History of African American Musicians in the Piedmont, North Carolina," highlights the traditions and enduring legacy of African American musicians – as individuals and groups – in such music genres as gospel, rock & roll, folk, blues, bluegrass, jazz, classical, soul, rhythm and blues, adult contemporary, electronic dance music, rap, and hip hop.  The project will excavate archives to develop curricula about rich musical traditions in the past and present.  In addition, the project will utilize commemorative sites, photographs, maps, audio, and ephemera to experiment with the application of open-source research practices and digital media communications of interactive collages and digital visualizations.
Past Scholars
2022-23
Allison Walker, M.F.A., Director of Service Learning & Instrtuctor of English
High Point University
Susan Cisneros, M.A., Senior Lecturer in the Department of Language and Culture Studies
UNC Charlotte
2021-22
Dr. Kristi Vincent Johnson, Director of Dance and Assistant Director of Dance
NC Central University
Professor Ivan Weiss, documentary filmmaker and Assistant Professor of Practice in the Journalism Program
Wake Forest University
2020 – 2021
Professor Julie Trotter, English and Humanities
Alamance Community College
2019-2020
Dr. Laura Gonzalez, Associate Professor, Teacher Education and Higher Education Department
UNC Greensboro
Dr. Scott Hicks
Director of the Teaching & Learning Center and Professor of English, Theatre, and Foreign Languages
UNC Pembroke
2018 – 2019
Dr. Jennifer Ahern-Dodson, Assistant Professor of the Practice, Writing Studies
Duke University
Dr. Rebecca Dumlao, Professor of Communication
East Carolina University
2017 – 2018
Dr. Jacquelyn Lee, Assistant Professor of Social Work
UNC Wilmington
Dr. Beth Wall-Bassett, Associate Professor of Nutrition & Dietetics
Western Carolina University
2016 – 2017
Dr. Maggie Commins, Associate Professor of Political Science
Queens University of Charlotte
Dr. Cara Kozma, Assistant Professor of English
High Point University
2015 – 2016
Dr. Annie Jonas, Professor and Chair of the Education Department
Warren Wilson College
Dr. Ashley Oliphant,  Associate Professor of English
Pfeiffer University
Program Goals
Goal One: Promote and deepen the community engagement and/or the scholarship of engagement at scholar's own institution
The Scholar can fulfill this expectation in at least one of the following ways:
Develop or enhance an academic service-learning course component. The service-learning must be a new integration or for a new class.

Conduct a community-based applied or participatory research project.

Form a new community-campus partnership or expand a current partnership. We are especially interested in ideas that build or increase the depth of the partnership.

Design and implement a plan to enhance public scholarship as a legitimate and rigorous form of scholarly work on campus.

Facilitate professional development to promote the use of service-learning as a teaching pedagogy and/or the scholarship of engagement.


Create or build upon community engagement initiatives on campus.

Conduct research on the impact of service-learning/community engagement/public scholarship on participants (students, faculty, community partners).

Integrate diversity, equity, and inclusion into existing community engagement initiatives.
Goal Two: Mentor a faculty member or community engagement administrator at another NC Campus Engagement member institution
Faculty and administrators at NCCE institutions may apply to serve as a mentee. The Engaged Faculty Scholar will:
Provide monthly engagement with the mentee (Zoom, phone, email

) throughout the program year 
Scholars are also expected to present their project during the Pathways to Achieving Civic Engagement (PACE) conference and/or other regional/national civic engagement events or disciplinary events.

Program Benefits
Each Scholar will receive the following compensation upon successful completion of the program:
Financial stipend of $1,500

Up to $500 for professional development (e.g. attend conferences, trainings)
Colleges and universities are encouraged to provide a match of cash, course release, and/or other resources and recognition.
Terms and Conditions
The stipend will be given at the conclusion of the program, upon fulfillment of program expectations. North Carolina Campus Engagement will ask for a report at the end of the program period.

Program Eligibility
This program is only open to faculty from NCCE member institutions. This is a competitive application process. Faculty who demonstrate that their scholarship is responsive to community need, with the potential to establish long-term benefits to North Carolinians, will receive preference. Two individuals will be selected annually. 
Desired qualities in nominees:
History of engaged teaching or scholarship

A desire for new learning about service and engaged scholarship

An interest in working with faculty at other institutions in the state

The capacity to effectively communicate and disseminate the results of their research and engaged scholarship to public, academic, and external audiences

Commitment to actively participate in the program 
Program Timeline*
Application released: 1st week in March 

Application Deadline: 2nd week in May

Acceptance Notification: 1st week in June 

Program Period: July 1 to June 30