The Engaged Faculty Scholars program allows two faculty members from the NCCE network the opportunity to carry out a self-designed project that advances and deepens community engagement and/or the scholarship of engagement at their institution. The selected faculty also serve as a mentor to one faculty member or community engagement administrator in the network to support their efforts to advance service-learning and community engagement.

The 12-month program provides a cash stipend and professional development support.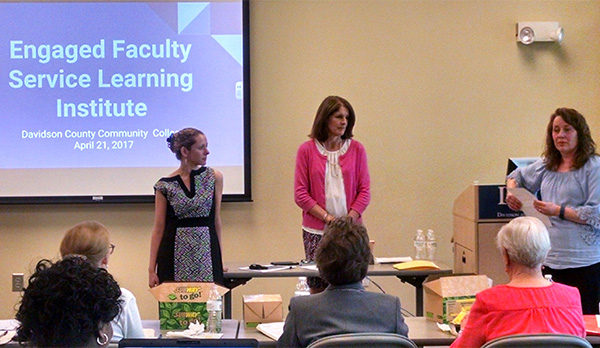 Now Accepting Applications for the 2023-24 Engaged Faculty Scholars Cohort!
Apply to be a 2023-24 Engaged Faculty Scholar. The application deadline is  May 10.  Download a copy of the questions here but submit through the application form. 
Allison Walker, M.F.A.
Allison Walker is the Director of Service Learning & Instructor of English at High Point University.
A graduate of the University of Alaska Anchorage, Allison S. Walker received her M.F. A. in Creative Writing in 2004. Her poems have appeared in numerous literary journals and her recent scholarly work in the Community Literacy Journal and The Journal of Writing Analytics. Her research interests include narrative medicine and empathy studies. She also directs HPU LifeLines, a service learning initiative that harnesses the healing power of poetry by connecting students with residents of local assisted living facilities and after-school programs. In her spare time, Allison likes to volunteer for the Feral Cat Assistance Program of Guilford County.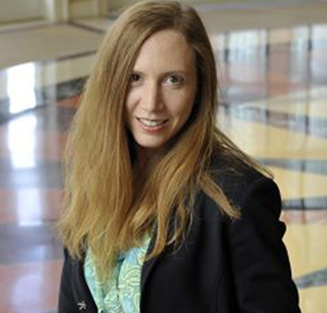 EFS project – A Seat at the Table: An HPU Center for Community Engagement (CCE) Initiative
This project seeks to cultivate human and ecological flourishing in the greater High Point area. The focus will be to expand the existing community partnerships of the HPU service-learning  program and add new partnerships that build bridges between HPU and the surrounding community. These efforts will be data-driven and involve collaboration and the co-creation of knowledge.
Susana Cisneros, M.A.
Susana Cisneros is a Senior Lecturer in the Department of Language and Culture Studies at UNC Charlotte.
Ms. Cisneros joined the Department of Language and Culture Studies in 2008 as a Graduate Teaching Assistant while working on her Master of Arts in Spanish, which she completed in two years, graduating from UNC Charlotte in 2009. In 2015, she was a finalist for the Outstanding Teaching by Part-timer Faculty Award by the College of Liberal Arts & Sciences at UNC Charlotte. Susana joined the department as a full-time faculty in 2016. Three years later, she was promoted to Senior Lecturer, and in 2020 she was a finalist for UNC Charlotte Award for Teaching Excellence.
Susana believes strongly in teaching languages in context. In her class, everyone is invited to embark on a journey of self-exploration, considering the time, space, systems, and people on the journey. Her teaching is shaped by various experiences, from formal higher education and professional actualization to informal community-based observations and participation, full of authentic encounters with real-life situations.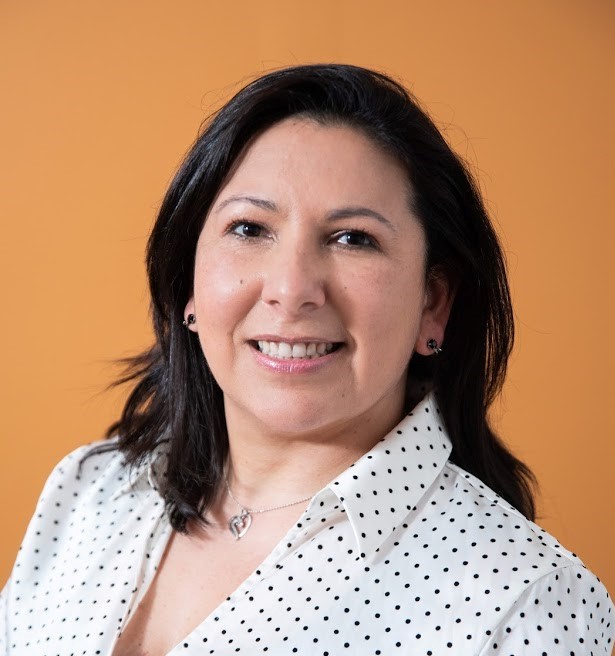 EFS project – Más que un viaje en tren/More Than a Train Ride
Susana will engage students in exploring the city of Charlotte and learning about the Blue Line light rail's access to services and resources , where Spanish is spoken, (e.g. food, health, art, education, legal services or faith practices, business, professional development) within walking distance.  Students will learn about economic mobility, language capital, public and private transportation, and the price of time while reflecting on issues of diversity, equity, and inclusion of the services and resources in Charlotte. This will result in the creation of a bilingual website that will include articles and videos where services and resources are provided by the Blue Line light rail or within walking distance. 
Past Scholars
2021-22
Dr. Kristi Vincent Johnson, Director of Dance and Assistant Director of Dance
NC Central University
Professor Ivan Weiss, documentary filmmaker and Assistant Professor of Practice in the Journalism Program
Wake Forest University
2020 – 2021
Professor Julie Trotter, English and Humanities
Alamance Community College
2019-2020
Dr. Laura Gonzalez, Associate Professor, Teacher Education and Higher Education Department
UNC Greensboro
Dr. Scott Hicks
Director of the Teaching & Learning Center and Professor of English, Theatre, and Foreign Languages
UNC Pembroke
2018 – 2019
Dr. Jennifer Ahern-Dodson, Assistant Professor of the Practice, Writing Studies
Duke University
Dr. Rebecca Dumlao, Professor of Communication
East Carolina University
2017 – 2018
Dr. Jacquelyn Lee, Assistant Professor of Social Work
UNC Wilmington
Dr. Beth Wall-Bassett, Associate Professor of Nutrition & Dietetics
Western Carolina University
2016 – 2017
Dr. Maggie Commins, Associate Professor of Political Science
Queens University of Charlotte
Dr. Cara Kozma, Assistant Professor of English
High Point University
2015 – 2016
Dr. Annie Jonas, Professor and Chair of the Education Department
Warren Wilson College
Dr. Ashley Oliphant,  Associate Professor of English
Pfeiffer University
Program Goals
Goal One: Promote and deepen the community engagement and/or the scholarship of engagement at scholar's own institution
The Scholar can fulfill this expectation in at least one of the following ways:
Develop or enhance an academic service-learning course component. The service-learning must be a new integration or for a new class.

Conduct a community-based applied or participatory research project.

Form a new community-campus partnership or expand a current partnership. We are especially interested in ideas that build or increase the depth of the partnership.

Design and implement a plan to enhance public scholarship as a legitimate and rigorous form of scholarly work on campus.

Facilitate professional development to promote the use of service-learning as a teaching pedagogy and/or the scholarship of engagement.


Create or build upon community engagement initiatives on campus.

Conduct research on the impact of service-learning/community engagement/public scholarship on participants (students, faculty, community partners).

Integrate diversity, equity, and inclusion into existing community engagement initiatives.
Goal Two: Mentor a faculty member or community engagement administrator at another NC Campus Engagement member institution
Faculty and administrators at NCCE institutions may apply to serve as a mentee. The Engaged Faculty Scholar will:
Provide monthly engagement with the mentee (Zoom, phone, email

) throughout the program year 
Scholars are also expected to present their project during the Pathways to Achieving Civic Engagement (PACE) conference and/or other regional/national civic engagement events or disciplinary events.

Program Benefits
Each Scholar will receive the following compensation upon successful completion of the program:
Financial stipend of $1,500

Up to $500 for professional development (e.g. attend conferences, trainings)
Colleges and universities are encouraged to provide a match of cash, course release, and/or other resources and recognition.
Terms and Conditions
The stipend will be given at the conclusion of the program, upon fulfillment of program expectations. North Carolina Campus Engagement will ask for a report at the end of the program period.

Program Eligibility
This program is only open to faculty from NCCE member institutions. This is a competitive application process. Faculty who demonstrate that their scholarship is responsive to community need, with the potential to establish long-term benefits to North Carolinians, will receive preference. Two individuals will be selected annually. 
Desired qualities in nominees:
History of engaged teaching or scholarship

A desire for new learning about service and engaged scholarship

An interest in working with faculty at other institutions in the state

The capacity to effectively communicate and disseminate the results of their research and engaged scholarship to public, academic, and external audiences

Commitment to actively participate in the program 
Program Timeline*
Application released: 1st week in March 

Application Deadline: 2nd week in May

Acceptance Notification: 1st week in June 

Program Period: July 1 to June 30