Engaged Scholar Writing Retreat
Overview
Since 2018, the Duke University Faculty Write Program and NC Campus Engagement have hosted an Engaged Scholar Writing Retreat. The retreat was proposed and designed by Dr. Jennifer Ahern-Dodson during her term as a 2018-19 NC Campus Engagement Engaged Faculty Scholar.
This gathering is intended for faculty who teach an engaged pedagogy such as service-learning, community-based research, or participatory action research and who are working to advance their scholarship. The retreat includes discussion on strategies for effective writing, opportunities to write, and networking with other North Carolina faculty and administrators who are working on community-engaged scholarship. Each year the retreat features a conversation with an accomplished NC engaged scholar.
The retreat is facilitated by Dr. Jennifer Ahern-Dodson, Associate Professor of the Practice in the Thompson Writing Program and Director of the Duke Faculty Write Program.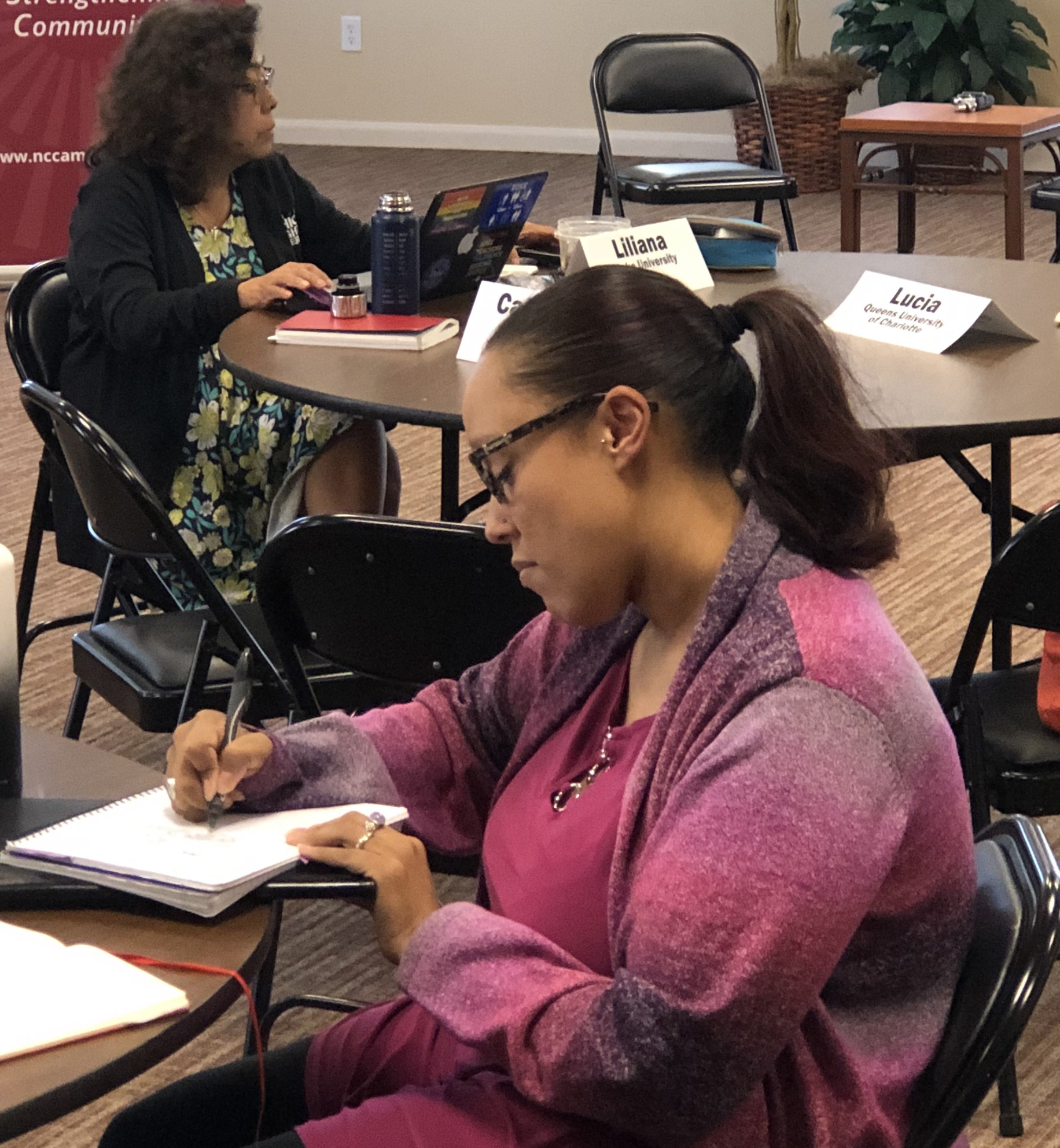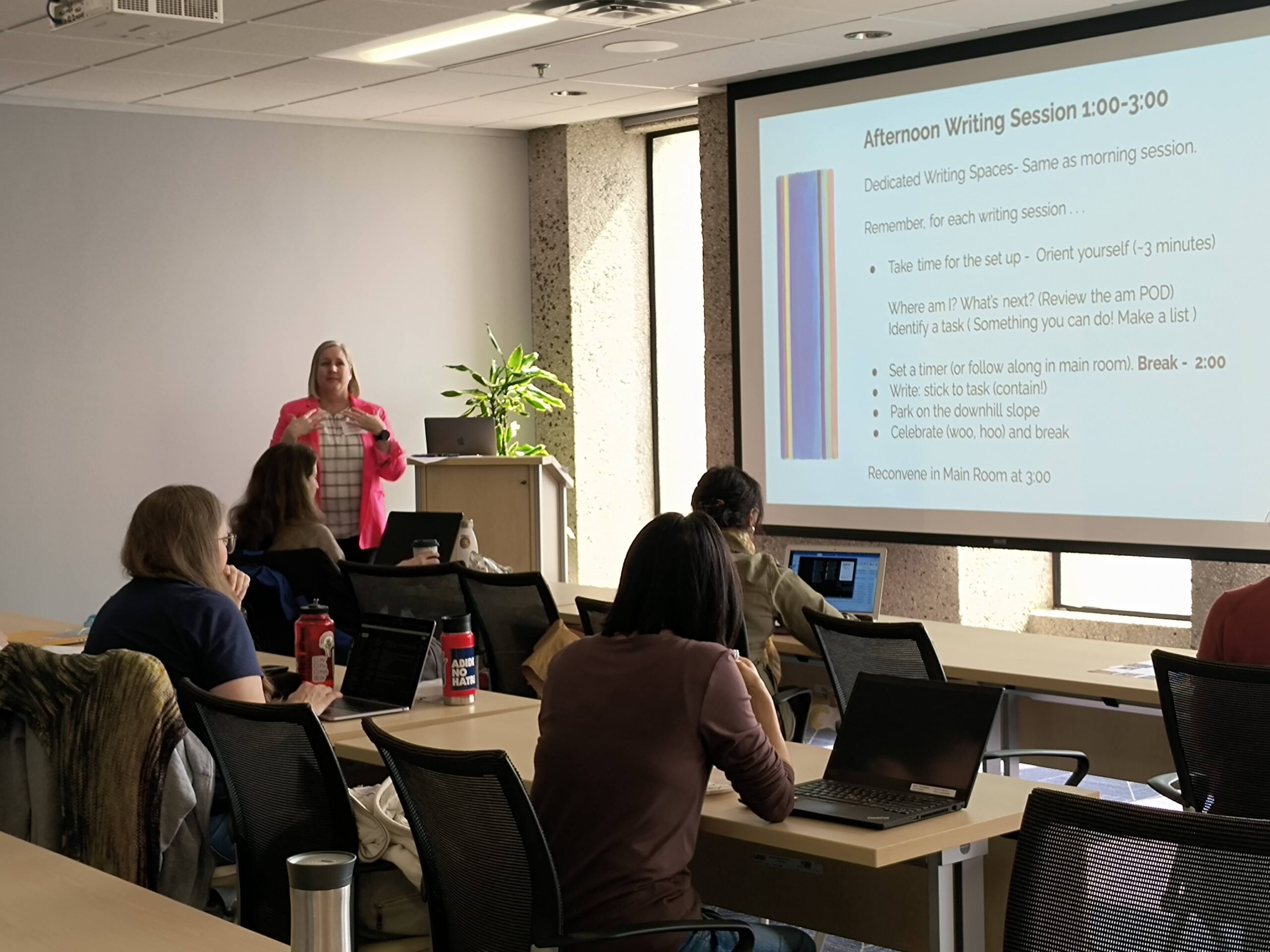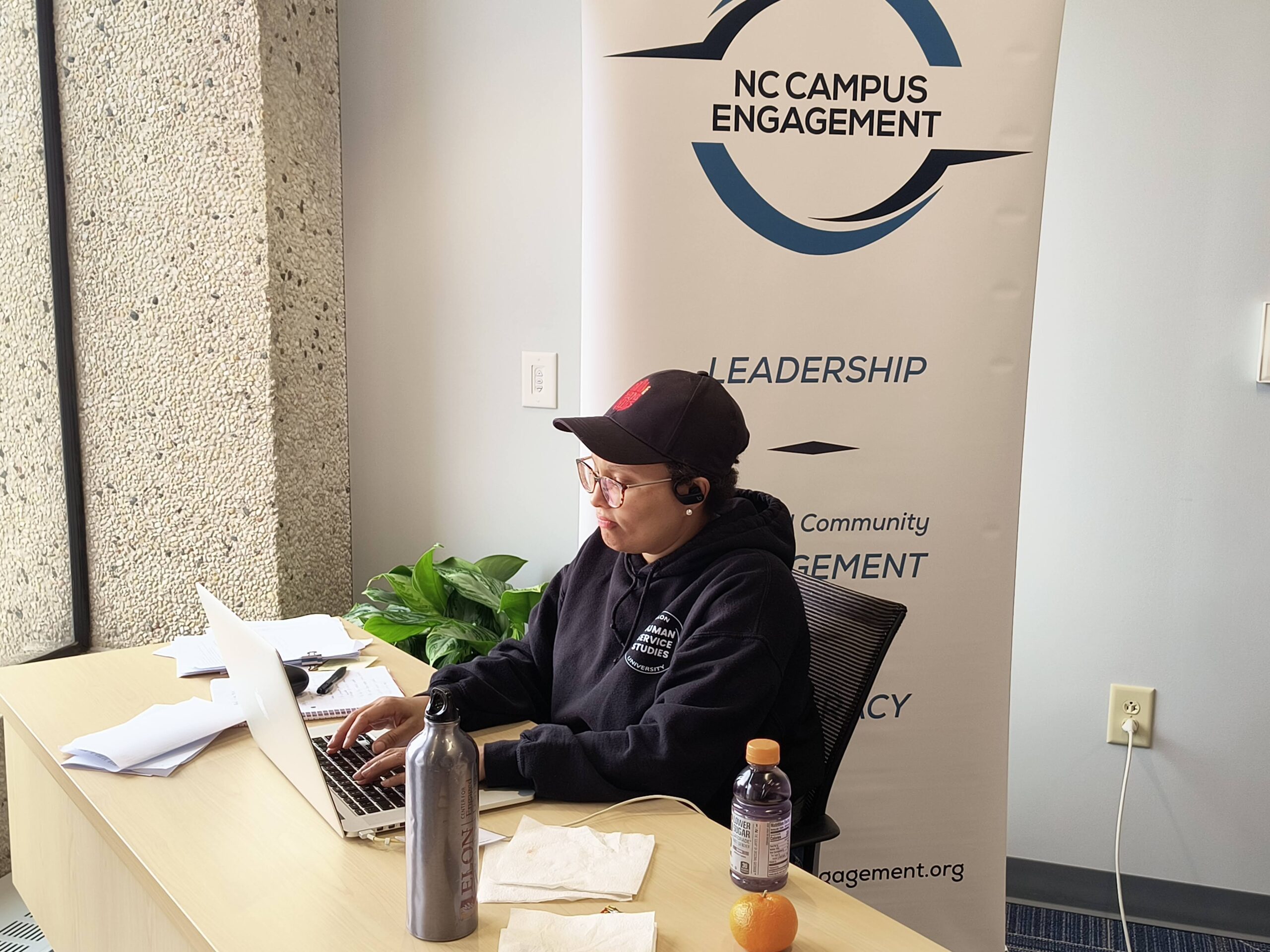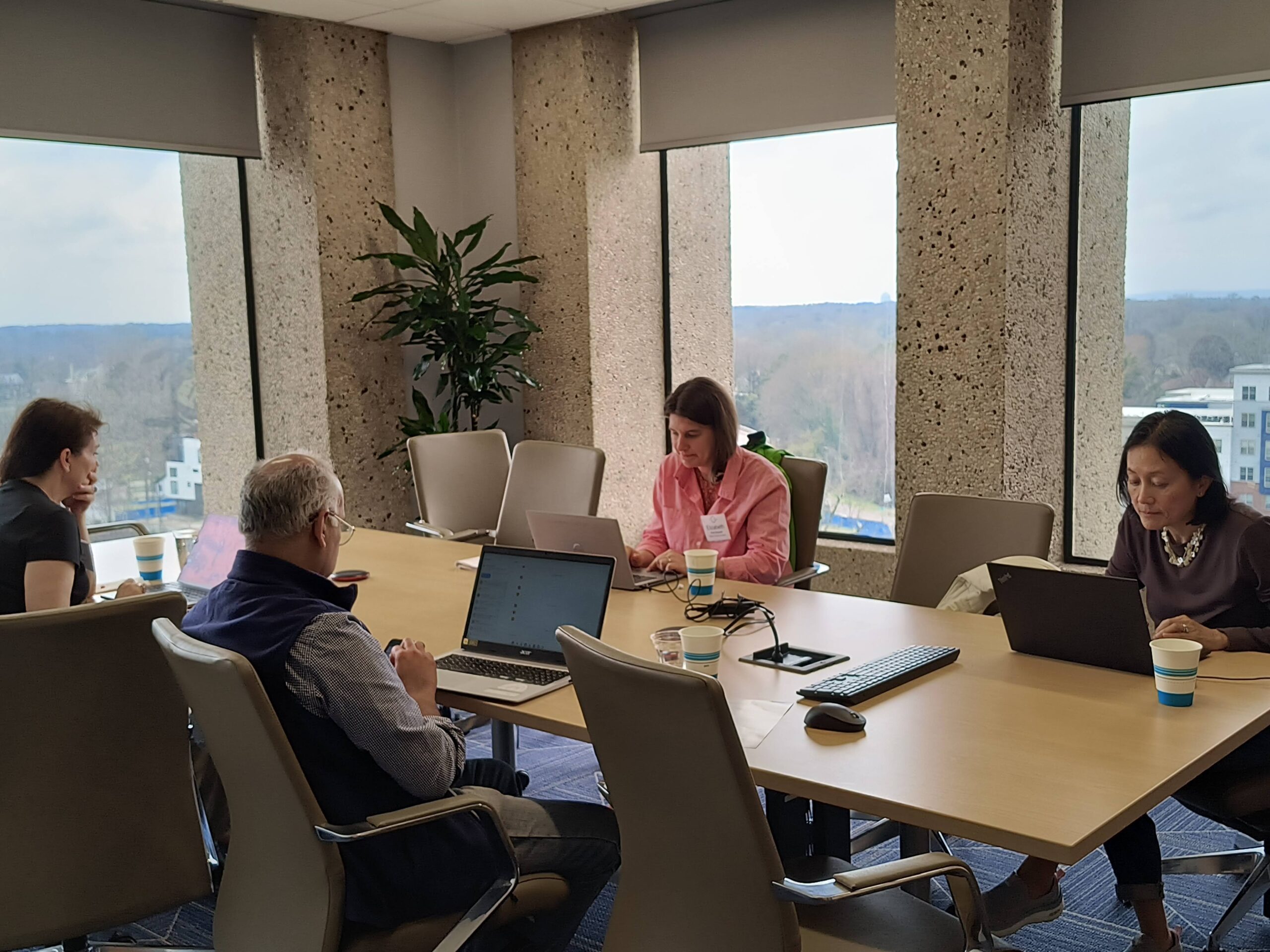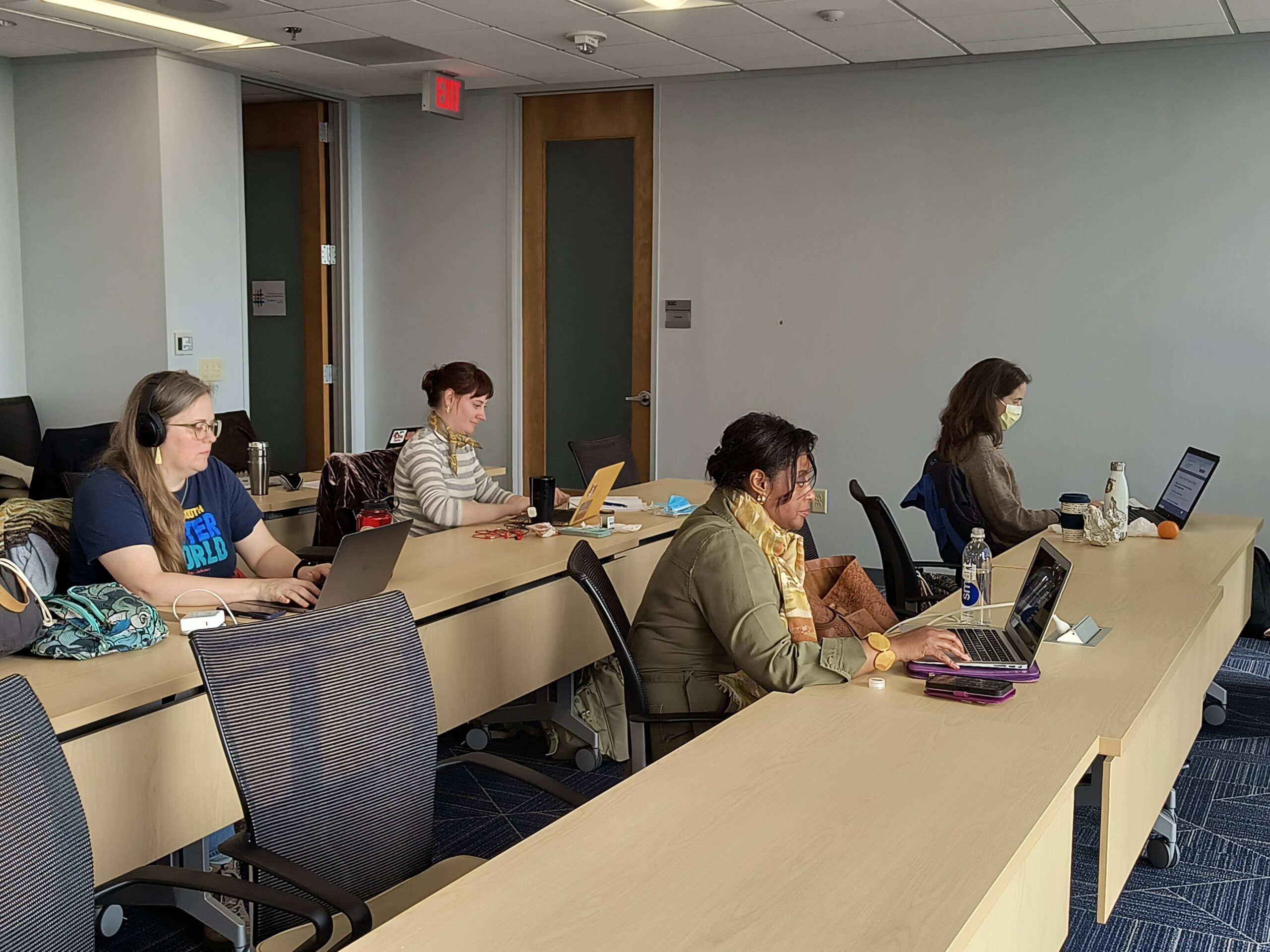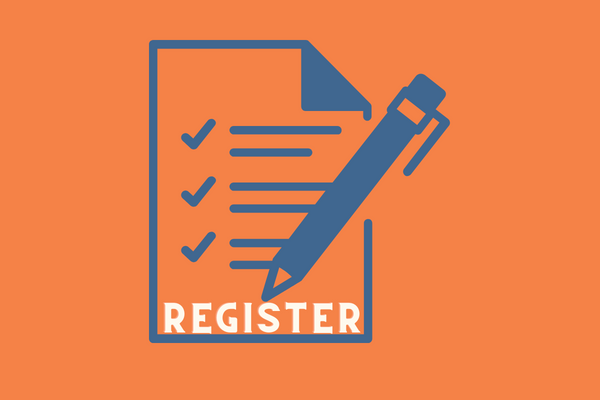 NCCE Engaged Scholar Writing Retreat
October 27, 2023 │ 9-3:30 p.m. 
NC Mutual Life Building, Durham, NC
Gather with other community-engaged scholars across North Carolina to set aside time for writing, in community. This retreat will include directed writing time, optional individual breakout consultation sessions, and mini-workshops on writing strategies to help you create and sustain momentum. Registered participants will have an opportunity to sign up for a consultation session during the retreat. Facilitated by Jennifer Ahern-Dodson, NCCE Engaged Scholar 2018-19. Sponsored by NC Campus Engagement. This event is also part of the Community-Engaged Scholarship@Duke series and is hosted by Duke Civic Engagement, a unit of Durham and Community Affairs. Co-sponsored by Duke Service-Learning. Learn more about NCCE Writing Retreats here.
Space is limited. Registration closes October 18 or when retreat is full. Questions?  Contact jahern@duke.edu or lgarvin@ncengage.org
Register here
Previous Retreats
2023 (March) at the Duke University Office of Durham and Community Affairs
2022 (October) at the Duke University Office of Durham and Community Affairs

2021 (October) [Virtual]
Read highlights

2020 (October ) [Virtual]
Featured speaker: Dr. Keisha Bentley-Edwards, Duke University
2019 (October) at Elon University
Featured speaker: Dr. Peter Felten, Elon University
2018 (October) at Duke University
Featured speakers: Dr. Emily Janke, UNC Greensboro & Dr. Rebecca Dumlao, East Carolina University
Testimonials from the 2019 Retreat
"First time I've really stepped back to think about the process of writing. Very helpful to get a new perspective on how to be more efficient and intentional with writing goals"
"It was so warm, welcoming and productive! Thank you for hosting – it was a breath of fresh air in my schedule and yet, we accomplished so much!"
"The dedicated, uninterrupted writing time was HUGELY beneficial, the writing tools will hold me in good stead moving forward and I imagine will have a greater impact than a single highly productive day."
"Thank you for giving us the time to have such a productive and pleasant retreat experience. I enjoyed interacting with new colleagues and sharing this experience with colleagues I knew already. This was time well spent away from my home campus."
"Really respected the no judgement approach demonstrated & shared today. I have tried to participate in other similar writing sessions/retreats and find that experts tend to think their way is the only way that works. Typically involves being selfish to everyone else (students, colleagues, and especially family) so not much of a model for work/life balance. I think this balance is especially important for engaged scholars."